Scottish Borders: Home maintenance services
1 - 8 of 8 Home maintenance services in Scottish Borders.
Care and Repair Scotland

Care and Repair Scotland
Care and Repair services operate throughout Scotland to offer independent advice and assistance to help homeowners repair, improve or adapt their homes so that they can live in comfort and safety in their own community. ...
Contact:
Care and Repair Scotland, 135 Buchanan Street, Glasgow, Scotland, G1 2JA
.
Eildon Housing Association

Home Improvement Agency Service
The Borders Care and Repair service can help adapt and repair your home, and make it: - more comfortable - afer and more secure - better suited for your needs The service is provided by Eildon Housing Association togethe...
Contact:
Borders Care and Repair, The Weaving Shed, Ettrick Mill, Dunsdale Road, Selkirk, TD7 5EB
.
Energy Saving Trust
Home Energy Scotland
We offer free, impartial advice on energy saving, renewable energy, sustainable transport and water waste prevention. Watch our short video to find out more about our services: Home Energy Check: We can help yo...
Contact:
Home Energy Scotland
.
Invalifts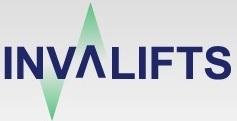 Lift Services
Invalifts offer platform, self supporting passenger lifts and stair platform lifts for internal and external use - and we'd love to help with your next project! We supply the shaft and we have amazingly s...
Contact:
Invalifts Ltd, 6 Falcon Park, Claymore, Tame Valley Ind. Est., Tamworth, Staffordshire, B77 5DQ
.
Scotland Trusted Trader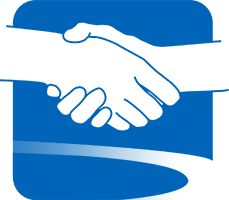 Scotland Trusted Trader
Trusted Trader is a local business partnership which aims to: increase consumer confidence promote good practice within local businesses help protect residents from doorstep crime. Each Council backs and ov...
Contact:
Scotland Trusted Trader
.
The Home Straight
The Home Straight
If you are an older person, The Home Straight is Scotland's only expert provider of services designed to help you move to a new home or adapt your current home to enable you to live there safely...
Contact:
The Home Straight
.
TrustMark

TrustMark
If you are a householder looking for a good quality firm to do work inside or outside your home, TrustMark will help with this difficult and often confusing task.
Contact:
TrustMark, Venture House, Downshire Way, Bracknell, Berkshire, RG12 1WA
.
Under One Roof

Under One Roof
The information provided on this website is designed to help you understand your rights and responsibilities and to understand what professionals tell you. The technical information on repairs is designed to...
Contact:
Under One Roof
.
back to directory of Home maintenance.