Stairlift Recycling
Stairlift recycling business
What does it do?
The Stairlift Recycling Scheme is a dynamic venture pioneered by Home Independent Living Ltd to remove unwanted stairlifts from people's homes. We provide a valuable service to the community by removing unwanted stairlifts in most cases free of charge, and recycling reusable stairlifts by repairing, refurbishing and testing them. We clean, store and reuse parts from obsolete but good quality stairlifts, and any stairlifts that cannot be reconditioned or used for parts are disposed of in a responsible way through the Green Achiever Scheme. We also provide our clients with high quality reconditioned stairlifts which come with full
y
comprehensive guarantee


We are deeply committed to providing a reliable,
quality
service to our clients, and through our years of listening to our clients, we have gained a full understanding of their needs. We are

passionate about what we do, and committed to finding creative ways to improve the way we work and come up with solutions to challenges experienced by people with mobility problems and their families.
What makes
our service
so unique is the skill and enthusiasm of our engineers, who over the last 25 years have worked daily on the installation of stairlifts, and during this time have naturally acquired a very thorough knowledge of just about every make of stairlift available.
Who it is for?
People wanting to donate or who need a stairlift
Where it is available?
National service (England, Northern Ireland, Scotland, Wales).
Additional information:
Why choose a reconditioned stairlift?
The Stairlift Recycling Scheme UK wide - Low Cost Installation Free Quotation
It is very important to us that our customers understand what is meant by the term 'reconditioned', and why we believe reconditioned stairlifts are a brilliant alternative to brand new stairlifts. A reconditioned lift has been previously owned and this usually means the lift has been lovingly cared for, has a solid service record, and has been in good working order for a period of time; it also means that our experienced engineers have had a chance to replace any worn out parts, and give it a complete valet.
In our view a reconditioned stairlift is just as good as a new one, but more affordable.
Classification(s):
Info last updated:
26/07/2021
Provider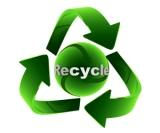 Kemp House, 152-160 City Road,, 152-160 City Road, London, EC1V 2NX