Reading: Home maintenance services
1 - 12 of 12 Home maintenance services in Reading.
Age UK Berkshire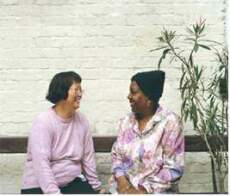 Handyperson Scheme
Our Handypersons carry out a range of small household repairs and minor adaptations.
Contact:
Age UK Berkshire, Huntley House, 119 London Street, Reading, RG1 4QA
.
Invalifts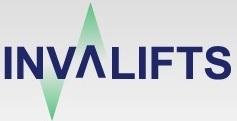 Lift Services
Invalifts offer platform, self supporting passenger lifts and stair platform lifts for internal and external use - and we'd love to help with your next project! We supply the shaft and we have amazingly s...
Contact:
Invalifts Ltd, 6 Falcon Park, Claymore, Tame Valley Ind. Est., Tamworth, Staffordshire, B77 5DQ
.
Nest Concierge

A Bespoke and Personal Move Management and Support Service
At Nest Concierge we are here to minimise your stress and overwhelm throughout your home move. This time can be extremely challenging; physically and emotionally. We are a relocation service that can support ...
Contact:
Nest Concierge, 3 Alder Close, Alton, Hampshire, GU34 2AQ
.
Rapid Ramp - metal wheelchair ramps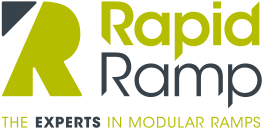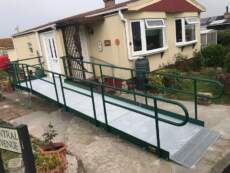 Metal Wheelchair Ramp Supplier & Fitter
A UK leading modular metal ramp manufacturer, offering a UK wide supply and installation service, with fitters across the country. Our wheelchair ramp for home environments has a fully adjustable design, that...
Contact:
Rapid Ramp, 10 Menzies Road, Ponswood Industrial Estate, St Leonards on Sea, East Sussex, TN38 9BB
.
Reading Borough Council

Home Improvements
Disability grantsYou may be eligible for help if you, or someone you live with, cannot use vital parts of your home because of a disability. Contact our Access Team to arrange a meeting with...
Contact:
Home Improvements, Civic Offices, Bridge Street, Reading, Berkshire, RG1 2LU
.
Sabre Stairlift Systems Limited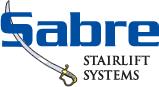 Sabre Stairlifts Systems Ltd
Sabre stairlift systems ltd has been installing and renting stairlifts for 27 years. The Senior Team Sue Green manages the company. Sue is a nurse by background and has managed care homes for different client gr...
Contact:
Sabre Stairlift Systems Ltd, 3.6 Holmfield Mills, Holdsworth Road, Halifax, West Yorkshire, HX3 6SN
.
Simplify Me

Organising and Decluttering
Our Organising and Decluttering service aims to simplify your home and business life. The decluttering process is client centred and carried out in an empathetic and non-judgemental way. You make all the final deci...
Contact:
Simplify Me, West Berkshire
.
Stairlift Recycling Ltd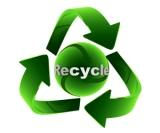 Stairlift Recycling
Founded in 2013, Stairlift Recycling Ltd is a not-for-profit organisation that works to enhance home independence by providing affordable, good-quality stairlifts. Working in hubs across the country, they c...
Contact:
Stairlift Recycling Ltd, Kemp House, 152-160 City Road,, 152-160 City Road, London, EC1V 2NX
.
The 50plus


Independence In Your Home - Property Maintenance
The 50plus Independence In Your Home service, makes staying in the home environment an easier choice through provision of a broad range of adaptations, maintenance and improvement services offering peace of min...
Contact:
The 50plus, 110A High Street, Chesham, Bucks, HP5 1EB
.
torganisation

torganisation
Hello, Lovely to reach you via housingcare. I run torganisation which has been a dream of mine since I started putting plans together in 2015 while I was studying. I opened torganisation officially in 2022 as a way to h...
Contact:
Decluttering and Organising for Safety and Aesthetics, Brookside, Pugsden Lane, Steventon, Abingdon, Oxfordshire, OX13 6RY
.
TrustMark

TrustMark
If you are a householder looking for a good quality firm to do work inside or outside your home, TrustMark will help with this difficult and often confusing task.
Contact:
TrustMark, Venture House, Downshire Way, Bracknell, Berkshire, RG12 1WA
.
West Berkshire Council


Safety at Home
Royal Berkshire Fire and Rescue Service (RBFRS) can provide a free home fire safety check, fit free smoke alarms where necessary, and give advice on the action to be taken in the event of fire and the points to consider ...
Contact:
Royal Berkshire Fire and Rescue Service, Newsham Court, Pincents Kiln, Calcot, Reading, Berkshire, RG31 7SD
.
back to directory of Home maintenance.