Carmarthenshire: Legal & financial services
1 - 8 of 8 Legal & financial services in Carmarthenshire.
British Red Cross Society

Get financial help & advice
If you're struggling with debt or other money problems and need to get through a period of financial difficulty, we can help you find free financial advice.
Contact:
British Red Cross Society, 44 Moorfields, London, EC2Y 9AL
.
Cruse Bereavement Care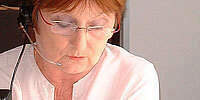 CRUSE National Telephone Helpline
If you are here because someone close to you has died, we are very sorry. Grief is a natural process, but we know it can be devastating. Our specialist bereavement experts have experience in all types of loss and c...
Contact:
Cruse Bereavement Care, 1 Victoria Villas, Richmond, Surrey, TW9 2GW
.
Independent Age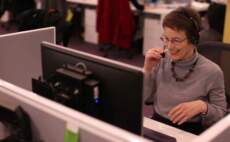 Advice line
Our Helpline and Advice teams are friendly and helpful and our particular areas of knowledge include: care and support, money and benefits, health and mobility for people that are 65 + , their families and carers. ...
Contact:
Independent Age, 18 Avonmore Road, London, W14 8RR
.
MIND (National Association for Mental Health)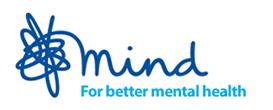 Mind - Information and Support
When you're living with a mental health problem, or supporting someone who is, having access to the right information is vital. Choose one of the options below to find out more.
Contact:
MINDinfoLine
.
Money Helper

The Money Advice Service
Free and impartial money advice, set up by government Advice and guides to help improve your finances Tools and calculators to help you keep track and plan ahead Support in person, over the phone and online
Contact:
Money Advice Service
.
National Debtline

National Debtline
At National Debtline we are committed to answering your call and then discussing your debt problems with you and the options available to you. The specialist advice that we give over the telephone is backed up with writt...
Contact:
National Debtline, Tricorn House 51-53 Hagley Road, Birmingham, B16 8TP
.
Society of Later Life Advisers

Danielle Watt-Jones - Restricted Whole of Market
I provide independent financial advice to older people and their families.
Contact:
Danielle Watts-Jones, DWJ Wealth Management Ltd, SA12 Business Centre , Seaway Parade, Baglan Energy Park, Baglan, SA12 7BR
.
Solicitors for the Elderly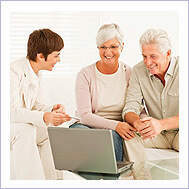 Solicitors for the Elderly
The website allows you to find legal advice in your area. You can search by name, location and area of specialism.The main areas of law members cover are: Estate and tax planning using wills, trusts and lifetime givin...
Contact:
Solicitors for the Elderly, Suite 17, Conbar House Mead Lane, Hertford, Hertfordshire, SG13 7AP
.
back to directory of Legal & financial.