Hounslow: Care > Intermediate /after hospital care services
Intermediate or after hospital care is provided by services on a short term basis, at home or in a residential setting, to people who need some degree of rehabilitation, convalescence, or recuperation. The key aims of these services are the prevention of unnecessary hospital admission, to facilitate early hospital discharge, to prevent premature or unnecessary care home admissions, and to enable people to live as independently as possible. Intermediate Care can be described as services that don't need general hospital resources, but does substitute for some parts of hospital care. Intermediate Care is a generic term that covers a wide range of services that help prevent unnecessary admission to hospital, or help facilitate early discharge and it offers elderly people an attractive alternative to hospital care. Rehabilitation at home can support people recovering from an illness, and can support their carers, relatives, and neighbours. It offers people the opportunity to convalesce and recover with a planned programme of care and support. After hospital care is usually provided by a single organisation which brings together and provides a variety of services for people whose care needs can be complex. Intermediate care services have to link with care and social work agencies, as needed. Short term rehabilitation services can be provided in various settings, such as people's own homes (including sheltered or retirement housing), day centres, day hospitals, community hospitals, and care homes. If not provided in the home of an elderly person, rehabilitation should be provided in a residential setting close to their home. Free short term rehabilitation care can be provided by statutory, independent and voluntary organisations often working together, whilst private companies charge for these services. There may be charges for intermediate care provided for a week or two within a statutory or voluntary sector care home. After hospital care or time limited rehabilitation focuses' on the needs of the individual, maximizing their independent living skills, and provides an on going flexible but planned rehabilitative care approach. These services help older people to regain independence and confidence. On average, time limited intermediate care is provided for up to 6 weeks, and it is targeted at those older people with complex health care needs that are changing for one reason or another.
21 - 33 of 33 Intermediate /after hospital care services in Hounslow.
Prycis Care Services

Home Care & Live in Care Services
The home care & Live in Care services we provide at prycis care range from simple practical care services like home care, live in care through to very complex care services like hospital help, re-ablement care and nu...
Contact:
Care, Unit 6 Ripple Road, commercial estate, Barking, Essex, IG11 0RJ
.
Raystra Healthcare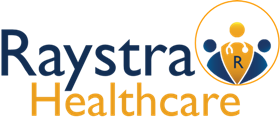 Raystra Healthcare
Raystra Healthcare provides a full spectrum of care across the UK, including practical care, personal care and complex care. Raystra Healthcare provides care and support in the community with a view to preventing or dela...
Contact:
Home Care, No1 Business Centre, 1 Alvin St, Gloucester, England, GL1 3EJ
.
Red Sails Homecare Ltd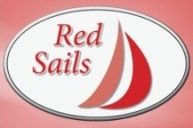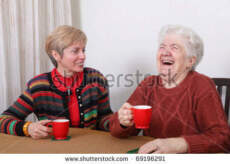 Red Sails Homecare Ltd
Red Sails provides a live-in care service for clients in their own homes which is tailored to each individual's needs. We focus exclusively on live-in care which could range from: a few days to a fe...
Contact:
Red Sails Homecare Ltd, Suite 133, 89 Commercial Road, Bournemouth, Dorset, BH2 5RR
.
Rivendell Care and Support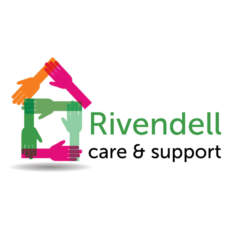 Rivendell Care & Support
Rivendell Care provides home based support to adults, enabling them to live independently within their property. All of our clients receive 'person centred care'. Our carers deliver care with dignity and respect. ...
Contact:
Home, Stirling House, Breasy Place, 9 Burroughs Gardens, Hendon, London, NW4 4AU
.
Saga Group Ltd


Patricia Whites Live-in Care
Patricia White's is a long-established and highly regarded Care Agency that provides an efficient, professional and personal introductory service for both elderly and disabled Clients. We help our Clien...
Contact:
Patricia White's, Avaition House Cross Oak Lane, Crossoak Lane, Redhill, Surrey, RH1 5EX
.
Sodark Care Ltd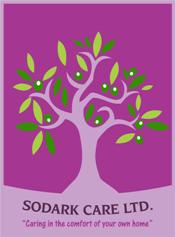 Sodark care
Sodark Care provides Round-The-Clock varied care services to customers in the comfort of their own homes,aimed at promoting their independence and supporting their confidence to be able to engage with their communit...
Contact:
Sodark care, 9 Imex House 575-599 Maxted Road, Hemel Hempstead, Hertfordshire, HP2 7DX
.
Spring Valley Care Services
Spring Valley Care
Spring Valley Care is a domiciliary care agency that provides care and support to individuals living in their own homes. The services Spring Valley Care offers include: - Medication Prompting and administration. -Support...
Contact:
Home care provider, 86 Southcote Rise, Ruislip, London, HA4 7LW
.
Stairlift Recycling Ltd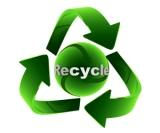 Stairlift Recycling
Founded in 2013, Stairlift Recycling Ltd is a not-for-profit organisation that works to enhance home independence by providing affordable, good-quality stairlifts. Working in hubs across the country, they c...
Contact:
Stairlift Recycling Ltd, Kemp House, 152-160 City Road,, 152-160 City Road, London, EC1V 2NX
.
SureCare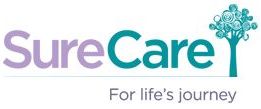 SureCare (Richmond & Kingston), home care services
Surecare Richmond & Kingston is one of the leading trusted providers of high-quality home care regulated by the Care Quality Commission (CRT1-4854173208). We support clients with the highest quality of...
Contact:
SureCare (Richmond & Kingston), 140 Link House Tolworth Broadway, Surbiton, Surrey, KT6 7HT
.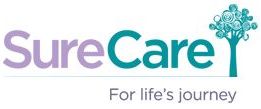 SureCare Hillingdon
We provide quality home-care facilities to individuals to maintain their independence in their own homesDetails of tasks supported under our services:Rising and RetiringAssistance with personal hygiene includin...
Contact:
SureCare Hillingdon, Unit 2H4 Argyle House (South Side), Joel Street, Northwood Hills, Northwood, Middlesex, HA6 1NW
.
The Care Agency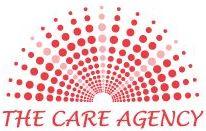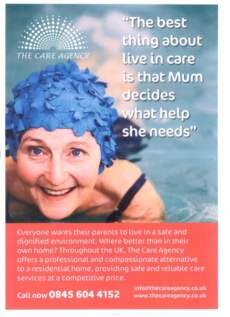 The Care Agency
The Care Agency has been offering a live in care service for 20 years, with personal attention to every detail. We are a national company, who introduce kind, warm and compassionate carers with traditional values wh...
Contact:
The Care Agency, 23a Church Street, Lutterworth, Leicestershire, LE17 4AE
.
Vida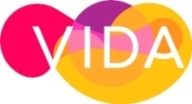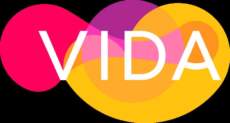 Vida - Domiciliary Care
Vida – A technology platform redefining care at-home Vida provides a holistic circle of care connecting all stakeholders; the focus is on enhancing the quality of care provided by empowering our clients, thei...
Contact:
Digital Home Visits Ltd t/as Vida, 21 Dartmouth Street, London, SW1H 9BP
.
Xtracare Agency

Xtracare Agency Ltd
We provide Care and Support at home to help our Service Users to maintain a happy independent lifestyle in the comfort of their own home. We also provide Personal Care, Domestic Care, Companionship, Escorting to any...
Contact:
Xtracare Agency Ltd, 1st Floor, 285-287 Rye Lane, London, SE15 4UA
.
back to directory of Intermediate /after hospital care.