Somerset: Home help > Meals delivery services
1 - 7 of 7 Meals delivery services in Somerset.
Age UK Bath and North East Somerset


Home response
Would you like extra support while you're getting better? We have paid staff and volunteers who can provide the Home Response Service for up to 14 days. Age UK Bath & North East Somerset are providing a free service ...
Contact:
Age UK Bath and North East Somerset, 18 Kingsmead Square, Bath, BA1 2AE
.
Alliance Homes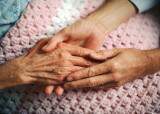 Support Plus
Practical help with things like shopping, cleaning, cooking, accessing the community, using a laptop or walking the dog. If you are struggling to do it we will endeavour to help.
Contact:
Alliance Homes Support Plus, 40 Martingale Way, Portishead, North Somerset, BS20 7AW
.
Diamond Home Support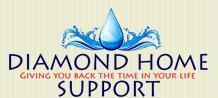 Diamond Home Support North Devon
Diamond Home Support (North Devon) provides domestic cleaning and ironing services in the North Devon and Torridge area. We can clean your home weekly, fortnightly or monthly, according to your needs, and you will ...
Contact:
North Devon, Applecroft Limers Lane, Bideford, Devon, EX39 2RG
.
North Somerset Council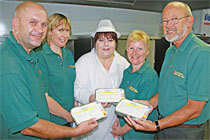 Community Meals on Wheels
We deliver a hot meal around midday, Monday to Friday, which is ready to eat straight away. If required, at the same time we can deliver a tea meal which will be a sandwich/salad with cake/biscuits for later in the day. ...
Contact:
North Somerset Council - Social Care, Town Hall, Walliscote Grove Road, Weston-super-Mare, BS23 1UJ
.
Orchard Care (SW) Ltd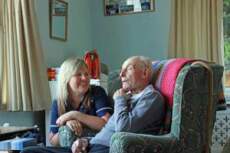 Pine Lodge Home Care
The service provides care, support and practical assistance for adults who find it difficult to manage daily tasks, and who need assistance to remain independent in their own homes. We tailor our services to meet the n...
Contact:
Pine Lodge Home Care, 13 Hazeldene Road, Weston-super-Mare, Avon, BS23 2XL
.
Prep Perfect

Prep Perfect Meal Delivery Service
Customers can choose from the following options: Pre-Built Meal Plans Building their own meal plan from the dishes on our gourmet menu Building each individual meal using our custom meal builder We can a...
Contact:
Prep Perfect, 34 High View Close, Leicester Food Park, Leicester, Leicestershire, LE4 9LJ
.
Somerset County Council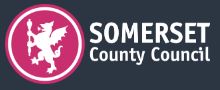 Somerset Community Meals Service
The Service delivers you frozen meals every two weeks. The frozen meals must be kept in a freezer and can be reheated in a microwave, special steamer or ordinary oven. This means that you can choose what you eat and w...
Contact:
Adult Social Care, County Hall, Taunton, Somerset, TA1 4DY
.
back to directory of Meals delivery.