Greater London: Home maintenance > Handyperson /odd jobs services
21 - 26 of 26 Handyperson /odd jobs services in Greater London.
London Borough of Southwark

Small repairs scheme
What work can be done? Minor repairs to roofs Gutter clearing Electrical work Plumbing Repairs to heating systems and boilers Plastering Carpentry Leaking downpipes
Contact:
Southwark Home Improvement Agency, 160 Tooley Street, London, SE1 2QH
.
Millbrook Healthcare

London Borough of Hackney Home Improvement Agency
We offer free information, advice and support about your housing and care options and what could be right for you. We can also advise on suitable repairs and adaptations, and look at ways to keep your home safe, se...
Contact:
Home Improvement Agency, Unit 3, Waterhouse, 8 Orsman Road, London, N1 5QJ
.
Origin Housing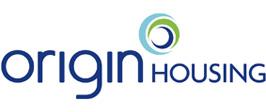 Home Improvement Agency (HIA) - Grants
Vulnerable people who are owner-occupiers and private tenants qualify for a grant to have repairs or adaptations made to homes. Origin may be able to help gain the grant depending on circumstances.
Contact:
Origin Home Improvement Agency, St Richards House, 110 Eversholt Street, London, NW1 1BS
.
Royal Borough of Kingston upon Thames

Homecare Service
The Service is available from 7am – 10pm, 365 days of the year and aims to help you to live as independently as possible with the right support. We offer a range of Home Care Services on a short termbasis including...
Contact:
London Borough of Kingston upon Thames, Acre Road, Murray House , Kingston Upon Thames, Surrey, KT2 6EE
.
Staywell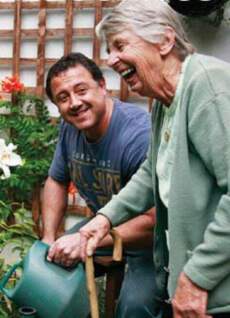 Stay Well at Home Service
We support you to remain independent and safe in your home. Most of us want to go on living in our own homes as we grow older. There are times, however, when some extra support can make all the difference. F...
Contact:
Staywell, 14 Nelson Road, New Malden, Surrey, KT3 5EA
.
Westminster City Council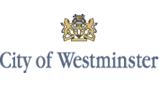 Handyperson Service
The handyperson scheme is a free service available to owner occupiers and tenants in Westminster who are over 60 or in receipt of a disability allowance. The service undertakes the following types of work for eligible cu...
Contact:
Westminster Residential Environmental Health Service, Westminster City Hall, Victoria Street, London, SW1E 6QP
.
back to directory of Handyperson /odd jobs.