Bedfordshire: Home maintenance services
1 - 9 of 9 Home maintenance services in Bedfordshire.
Ampthill & Flitwick Good Neighbours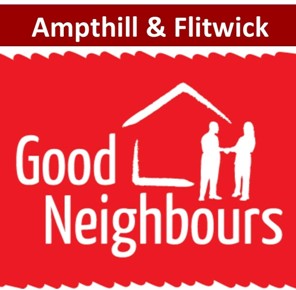 Gardening/befriending/writting letters
Our Volunteers can help if you need help with the following: Doctor / Hospital / Clinic Appointments Collecting Prescriptions Shopping / Running Errands Outings Longer Journeys Small jobs (e.g.. changing light bu...
Contact:
Ampthill & Flitwick Good Neighbours
.
Bedfordshire Rural Communities Charity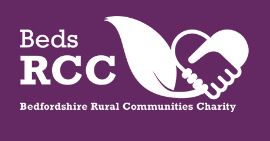 Lidlington Helping Hands
Helping Hands is an initiative run by villagers for villagers offering voluntary help to all who need a 'Good Neighbour'. They offer help with transport to medical appointments, the vets, collect prescriptions, go shoppi...
Contact:
Lidlington Helping Hands, Lidlington, Bedfordshire
.
Central Bedfordshire Council


Home Improvements
We recognise that some vulnerable homeowners may need help to carry out essential health and safety related works. Our Housing Assistance Policy (PDF 188.2KB) contains the types of loans and grants that w...
Contact:
Housing, Watling House, High Street North, Dunstable, LU6 1LF
.


Home improvements and energy efficiency
We can provide safety, security and emergency repair assistance at most times, to help meet the highest priorities.Home Improvement Assistance can sometimes be available for more significant works su...
Contact:
Central Bedfordshire Council, Watling House High Street North, Dunstable, Bedfordshire, LU6 1LF
.
Clutter Free Living

Clutter Free Living Ltd
Declutter and organise your home to increase space, safety and independence Independent Social Worker Confidential, non judgemental Specialist in hoarding behaviours Empathy and Compassion Charity donations taken ...
Contact:
Professional Decluttering and Organising Service, Leighton Buzzard, Bedfordshire, LU7 2TJ
.
Home PAT UK

Home PAT UK
Have you got? A wrong fuse, loose wiring, damaged mains socket or appliance, frayed leads, no earth continuity, loose screws, bare wires, multi socket extension faulty, crossed polarity wires (will work on Class 1 but no...
Contact:
Home PAT UK, in-communities, Park View Mills, Wibsy Park Ave, Bradford, West Yorkshire, BD6 3QA
.
Luton Borough Council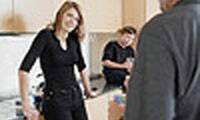 Help with home and garden maintenance
Help for council tenantsIf you are a council tenant and you are unable to carry out internal redecoration work in your home, we may be able to offer you help to do this, provided you qualify.If you meet the qualifying cr...
Contact:
Adult Social Care, Luton Borough Council, Town Hall, Luton, Bedfordshire, LU1 2BQ
.
The 50plus


Independence In Your Home - Property Maintenance
The 50plus Independence In Your Home service, makes staying in the home environment an easier choice through provision of a broad range of adaptations, maintenance and improvement services offering peace of min...
Contact:
The 50plus, 110A High Street, Chesham, Bucks, HP5 1EB
.
TrustMark


TrustMark
How do I find a reputable firm to do work on my home? If you are a householder looking for a good quality firm to do work inside or outside your home, TrustMark will help with this difficult and often confusing task. Jus...
Contact:
TrustMark, Venture House, Downshire Way, Bracknell, Berkshire, RG12 1WA
.
back to directory of Home maintenance.