Aberdeenshire: Home maintenance services
1 - 12 of 12 Home maintenance services in Aberdeenshire.
Aberdeenshire Council

Care & Repair
Aberdeenshire Care and Repair provides a free service offering information, advice and help with repairs, maintenance and adaptations to Aberdeenshire owner occupiers and private landlords' tenants who are over 60 ...
Contact:
Aberdeenshire Council
.
better organised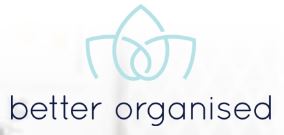 Professional Decluttering & Organising
In-person Decluttering & Organising Sessions Did you know that the average UK home contains 300,000 items? No wonder we sometimes end up feeling overwhelmed by our possessions. That feels even more overwhelming if y...
Contact:
Better Organised, Glasgow, G62 7EL
.
Care and Repair Scotland

Care and Repair Scotland
Care and Repair services operate throughout Scotland to offer independent advice and assistance to help homeowners repair, improve or adapt their homes so that they can live in comfort and safety in their own community. ...
Contact:
Care and Repair Scotland, 135 Buchanan Street, Glasgow, Scotland, G1 2JA
.
Energy Saving Trust
Home Energy Scotland
We offer free, impartial advice on energy saving, renewable energy, sustainable transport and water waste prevention. Watch our short video to find out more about our services: Home Energy Check: We can help yo...
Contact:
Home Energy Scotland
.
Houseability

Houseability
We provide intensive, high quality and personal services involving one to one tailored support and home visits. This FREE support is client led, completely impartial and confidential. We work with the full range of...
Contact:
Houseability, 1 Carters Close, Peterhead, Aberdeenshire, AB42 1UU
.
Invalifts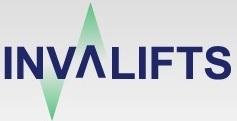 Lift Services
Invalifts offer platform, self supporting passenger lifts and stair platform lifts for internal and external use - and we'd love to help with your next project! We supply the shaft and we have amazingly s...
Contact:
Invalifts Ltd, 6 Falcon Park, Claymore, Tame Valley Ind. Est., Tamworth, Staffordshire, B77 5DQ
.
Scarf

Home Energy Advice Team (HEAT)
A personal touch Tailored to their property and household circumstances, HEAT offers free and impartial advice to homeowners and local authority, housing association and private rent tenants. HEAT provides in-home, in-de...
Contact:
Scarf
.
Scotland Trusted Trader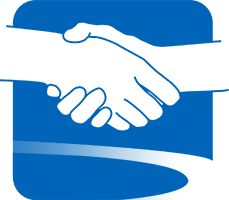 Scotland Trusted Trader
Trusted Trader is a local business partnership which aims to: increase consumer confidence promote good practice within local businesses help protect residents from doorstep crime. Each Council backs and ov...
Contact:
Scotland Trusted Trader
.
Stairlift Recycling Ltd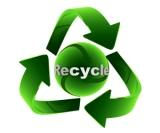 Stairlift Recycling
Founded in 2013, Stairlift Recycling Ltd is a not-for-profit organisation that works to enhance home independence by providing affordable, good-quality stairlifts. Working in hubs across the country, they c...
Contact:
Stairlift Recycling Ltd, Kemp House, 152-160 City Road,, 152-160 City Road, London, EC1V 2NX
.
The Home Straight
The Home Straight
If you are an older person, The Home Straight is Scotland's only expert provider of services designed to help you move to a new home or adapt your current home to enable you to live there safely...
Contact:
The Home Straight
.
TrustMark

TrustMark
If you are a householder looking for a good quality firm to do work inside or outside your home, TrustMark will help with this difficult and often confusing task.
Contact:
TrustMark, Venture House, Downshire Way, Bracknell, Berkshire, RG12 1WA
.
Under One Roof

Under One Roof
The information provided on this website is designed to help you understand your rights and responsibilities and to understand what professionals tell you. The technical information on repairs is designed to...
Contact:
Under One Roof
.
back to directory of Home maintenance.