West Dorset: Home maintenance services
1 - 6 of 6 Home maintenance services in West Dorset.
Age UK North, South & West Dorset

Good Neighbours
If you are over 50 and have a small 'one off' task that needs doing, just contact us and we can send you a volunteer Good Neighbour to carry out that task for you: Change a light bulb - Change the batteries in hear...
Contact:
Age UK Dorchester, Rowan Cottage, 4 Prince of Wales Road, Dorchester, Dorset, DT1 1PW
.
Dorset County Council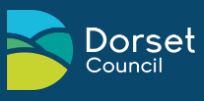 Dorset Heater Loan Scheme
Heaters are available to help you survive the freeze from a scheme that DCF (Dorset Community Foundation) is funding across Dorset. Working in partnership with Dorset County Council's POPP (Partnership of Older Peo...
Contact:
Dorset Partnership for Older People Programme (POPP), County Hall Colliton Park, Dorchester, Dorset, DT1 1XJ
.
Invalifts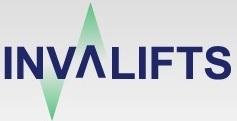 Lift Services
Invalifts offer platform, self supporting passenger lifts and stair platform lifts for internal and external use - and we'd love to help with your next project! We supply the shaft and we have amazingly s...
Contact:
Invalifts Ltd, 6 Falcon Park, Claymore, Tame Valley Ind. Est., Tamworth, Staffordshire, B77 5DQ
.
Millbrook Healthcare

Dorset Accessible Homes Service
Our home improvement agency (HIA) and handy person services are dedicated to making suitable, fit-for-purpose adaptations to your home which help you to live more independently.We want you to be involved at all stages of...
Contact:
Millbrook Healthcare, Millenium House, Unit 2a Sunrise Business Park, Higher Shaftesbury Road, Blandford Forum, Dorset, DT11 8ST
.
Shelter

Shelter Dorset
The service offers advice and specialist help in community care, debt, housing and welfare benefits. Shelter deal with a range of issues, including homelessness, disrepair, overcrowding, landlord/tenant problems and hous...
Contact:
Shelter Dorset, 30 Poole Hill, Bournemouth, Dorset, BH2 5PS
.
TrustMark

TrustMark
If you are a householder looking for a good quality firm to do work inside or outside your home, TrustMark will help with this difficult and often confusing task.
Contact:
TrustMark, Venture House, Downshire Way, Bracknell, Berkshire, RG12 1WA
.
back to directory of Home maintenance.