Nottinghamshire: Safety & security > Safety & security services services
1 - 10 of 10 Safety & security services services in Nottinghamshire.
Age UK Nottingham and Nottinghamshire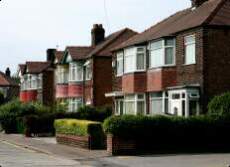 Home Safety and Improvement Service
The service provides: Information and advice on how to identify areas in the home that require maintenance and arrange to have the work carried out by reliable and trustworthy contractors. Home visits to ca...
Contact:
Age UK Nottingham and Nottinghamshire, Age UK Nottingham & Nottinghamshire, Bradbury House, 12 Shakespeare Street, Nottingham, Nottinghamshire, NG1 4FQ
.
Carelink24


Carelink24
We are a national provider of Carelink alarms. We have a 24 hour response team on hand to help whenever you need it. We offer a range of price plans to our customers, all offered at very affordable prices. We think that...
Contact:
Carelink24, 136 - 140 Old Shoreham Road, Brighton, East Sussex, BN3 7BD
.
Disability Direct


Disability Direct - Nottingham
Offers a range of services to support people with disabilities:
Contact:
Disability Direct, 6-7 Church Square, Nottingham, Nottinghamshire, NG7 1SL
.
EAC


HOOP - Housing Options for Older People
'HOOP' is an online questionnaire designed to help older people think about their home, how well it works for them, how to tackle any problems and whether also to consider moving home. Work your way through the questio...
Contact:
EAC, 3rd Floor, 89 Albert Embankment, London, SE1 7TP
.
emh homes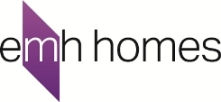 emh Lifeline
We will supply a lifeline service which is monitored 24 hours a day every day of the year. So that if you have a fall or take ill we will contact the appropriate person or service.
Contact:
emhhomes, Bramley House,, Bramley Road, Long Eaton, Derbyshire, NG10 3SX
.
Nottingham City Homes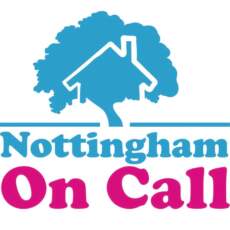 Nottingham On Call - (Telecare)
At Nottingham on Call we exist to help our customers live independent lives, with the reassurance that we'll always be there to help if someone has a fall, feels unwell or hurts themselves and needs assistance. We...
Contact:
Nottingham on Call, Harvey Road, Nottingham, Nottinghamshire, NG8 3BB
.
ParentMonitor


ParentMonitor
ParentMonitor is a system that alerts designated people if there are any issues - be it a fall in the home or a period of prolonged absence which is not normal to a regular routine. This vital information and alert can b...
Contact:
Parentmonitor, 20 Deacon Street, Leicester, Leicestershire, LE2 7EF
.
Radmiser Limited

Control of heating, lighting, power & sensors
Radmiser specialise in supplying heating and lighting systems that can be controlled and monitored either directly, remotely or both. Each room's temperature can be automatically changed according to occupancy/daily...
Contact:
Radmiser Limited, 57 Pine Avenue, Hastings, East Sussex, TN34 3PP
.
Secom Plc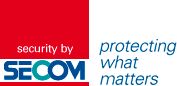 Telecare
Care Hub Is a digital telecare system which operates over the 3G cellular network, reporting with data communication capabilities. A multi-provisioned SIM card allows freedom of network connectivity, and as ...
Contact:
National Account Sales, 52 Secom House Godstone Road, Kenley, Surrey, CR8 5JF
.
YESOK.uk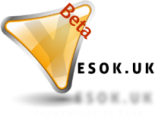 YESOK - Standard
The service pro-actively Texts a user, twice, morning and evening, and waits for response. If a réponse is logged from the question asked, "Are you okay?", then it is logged and no further is required. If no res...
Contact:
Pro-Active SMS Text & Alert
.
back to directory of Safety & security services.