West Midlands: Home maintenance > Home improvement agencies services
Home Improvement Agencies (HIAs) and Care and Repair help elderly people, disabled and other vulnerable people make adaptations to the homes they own. They are supported by Government and local authorities, and are non for profit organisations. A Home Improvement Agency will give information, advice and support to older homeowners who need repairs or improvements to their homes, or the assistance of a handyperson for decorating of gardening. The HIA will assess an elderly home owner's needs and advise on practical, financial and legal matters related to adapting the home, repairing or insulating it. The main purpose of Home Improvement and Care and Repair agencies is to help elderly people continue to live as independently as possible.
Read more about home improvement agencies
1 - 4 of 4 Home improvement agencies services in West Midlands.
Dudley Metropolitan Borough Council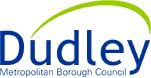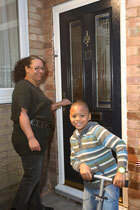 Dudley Home Improvement Service
Our home improvement service offers a range of products and services to Dudley Borough homeowners and private rental tenants (who are responsible for their rental home's maintenance). We provide a complete home repairs, ...
Contact:
Dudley Home Improvement Service, Harbour Buildings Dudley Road, Brierley Hill, West Midlands, DY5 1LN
.
Sandwell Metropolitan Borough Council

Sandwell Healthy Homes
Examples of services: A resident wanting to down size, not being able to deal with bills getting repairs done. Look at how the client can be more energy efficient in their home - small changes that make a difference....
Contact:
Sandwell Home Improvement Agency, Court House, 335-337 High Street, West Bromwich, West Midlands, B70 8LU
.
Walsall Metropolitan Borough Council

Disabled Facilities Grant (DFG)
Mandatory disabled facility grants Disabled Facilities Grants are subject to the Housing Grants, Construction and Regeneration Act 1996 (as amended) legislation and means testing arrangements under the Housing Renewal G...
Contact:
Walsall Metropolitan Borough Council, Housing Services, 1st Floor Civic Centre, Darwell Street, Walsall, West Midlands, WS1 1TP
.
Wolverhampton City Council

Wolverhampton Home Improvement Service (WHIS)
We can: provide grants or loans to remove hazards from your home, this can include electrical work, roofing, UPVC windows and doors offer a free Handyperson Service offer free gas safety checks and repairs provide ...
Contact:
Wolverhampton Home Improvement Service, Private Sector Housing 2nd Floor, Civic Centre, St. Peters Square, Wolverhampton, West Midlands, WV1 1RP
.
back to directory of Home improvement agencies.