Belfast: Care > Live-in care services
1 - 9 of 9 Live-in care services in Belfast.
AAA Team Home Help

Live-in care support for the elderly
NATIONWIDE service. Brings to the client a 1-1 live-in support person to assist an elderly person struggling to live at home independently.Highly acclaimed and supported by numerous positive testimonies (see we...
Contact:
Live-in care support, 15 Ludlow Avenue, Luton, Bedfordshire, LU1 3RW
.
Access Care Management Limited

Access Care
Since 1994 Access Care has led the charge in arranging support for the elderly living at home. Specialists in live-in elderly care, we introduce professional, qualified, Live-in Carers across the UK. Pioneers in 'l...
Contact:
Access Care, Head Office, Barrow Hill Barn, Barrow Hill, Goodworth Clatford, Andover, Hampshire, SP11 7RG
.
Careline Nursing

Care and Support Services
We provide care and support services to people with learning disabilities, mental health, autism, elderly, dementia, physically disabled, homeless as well as people with addictions. Our services vary from live-in care, ...
Contact:
Careline Nursing, Woolwich House, 61 Mosley Street, Manchester, M2 3HZ
.
Heritage Independent Living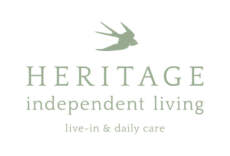 Live-in Care and Daily (Live out) Care
Heritage Independent Living is an established introductory agency which matches experienced, self employed, live-in or daily companions and carers with discerning clients. It is nurse led and aims to facilitate long term...
Contact:
Heritage Independent Living, Battersea Studios F7, 80, Silverthorne Road, London, London, SW8 3HE
.
Live In Care Friends
Live In Care Friends
Live In Care Friends is the UK's leading portal to find Live In Carers. The website is free to use and can help you find specialist indviduals who are interested in live in carer work. Our portal has an extensive databas...
Contact:
Live In Care Friends, 18 Roneo Corner, Hornchurch, Essex, R12 4TN
.
Live-in Care Hub

Live In Care
Our full management care providers are all regulated in England by the Care Quality Commission (CQC), the independent body that inspects and maintains standards within the industry.There are equivalent bodies responsible...
Contact:
Live In Care Services, Canterbury Business Centre, 18 Ashchurch Road, Tewkesbury, GL20 8BT
.
Olut Services Ltd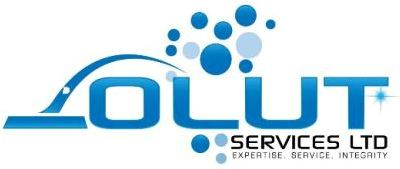 Live in Care Services
Our Live-in care service meets all areas of your health care, emotional and social needs. It supports your well-being and maximises independence, enabling you or a loved one to remain active and engaged with the people w...
Contact:
Olut Care Agency, Office 104 Business Centre,, Heath Place Ash Grove, Bognor Regis, West Sussex, PO22 9SL
.
Promedica24

Live-in care
We believe that live-in care is the best option for people who need more than the occasional visit, but aren't ready to give up their independence. We are champions of choice. We know that by preserving the ro...
Contact:
Promedica24
.
Saga Group Ltd


Patricia Whites Live-in Care
Patricia White's is a long-established and highly regarded Care Agency that provides an efficient, professional and personal introductory service for both elderly and disabled Clients. We help our Clien...
Contact:
Patricia White's, Avaition House Cross Oak Lane, Crossoak Lane, Redhill, Surrey, RH1 5EX
.
back to directory of Live-in care.