Leicestershire: Dementia services
21 - 31 of 31 Dementia services in Leicestershire.
Nash Healthcare Ltd


Nash Healthcare Ltd
The service provide personal and nursing care to adults. This includes adults with disabilities and adults affected by illnesses such as dementia, disabilities, hospital after care, end of life, etc
Contact:
Domiciliary care, 6th floor city gate east, toll house hill, nottingham, NG1 5FS
.
Newcross Healthcare


Care at home
The delivery of reliable person-centred care
Contact:
Newcross Healthcare Bristol, Colston Tower Colston Street, Bristol, Avon, BS1 4XE
.
Next Care Ltd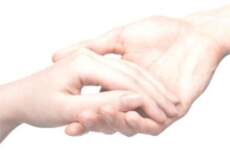 Domiciliary Care
​Next Care provides a 24 hour on call service for our users. We promote the welfare and well being of our service users and provide a service which enables service users to remain in their own homes for as long as they...
Contact:
Domiciliary Care Agency, 23 Alcester Drive, Leicester, Leicestershire, LE5 6LB
.
Omega


Chatterbox Action Against Loneliness
Chatterbox is our award-winning, flagship befriending service designed to support those who find themselves isolated, vulnerable, and/or alone in later life. Chatterbox Clients are matched with Volunteer Befrienders with...
Contact:
Omega, the National Association for End of Life Care, London House, Town Walls, Shrewsbury, Shropshire, SW1 1TX
.
One Should Care limited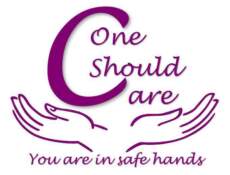 Home Care
Provides assistance with the day to day routine to maintain you to stay in your own home, this can include personal care, Meal prep, Sitting Services, domestic help, Medication Assistance, Shopping, Pension / Medication ...
Contact:
One Should Care, Unit 1, C/o Shone Building, Derby Road, Stenson, Derbyshire, DE73 7HL
.
Passion Healthcare Ltd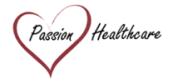 Passion Healthcare
We provide you with a range of personal care services these include personal care, shopping, hospital visits, social activities and holidays.
Contact:
Healthcare, 473 Welford Road, Leicester, Leicestershire, LE2 6BL
.
Reliance Community Care Limited


Reliance Community Care Limited
We provide a full range of Home Care services including personal care, medication, domestic support, companionship and dementia care. The care and support can be provided by the hour or by live in care workers, and is av...
Contact:
Reliance Community Care Limited, Carlton House, 28 Regent Road, Leicester, Leicestershire, LE1 6YH
.
Revitalise


Alzheimer's Breaks and respite care
Our accessible UK Respite Care Centres in Hampshire, Merseyside and Essex are ideal for hassle-free holidays and short respite breaks. We have experience of a wide variety of physical disabilities and health conditions ...
Contact:
Alzheimer's Breaks
.
Salus Dementia Care Limited


Salus Dementia Care Limited
Welcome To Salus Dementia Care We have just begun our journey as a provider of elderly and dementia care in the community. At Salus we are passionate about dementia care, and that the care we provide is of high quality ...
Contact:
Salus Dementia Care Limited, Swan House Business Centre, The Park, Bosworth Hall Estate, Market Bosworth, Nuneaton, Warwickshire, CV13 0LJ
.
Team24 Private Nursing


Team 24 Private Nursing
The service provides a stable platform of care to those most at risk.
Contact:
Team 24 Private Nursing, Second Floor, Pathtrace House, 91-93 High Street, Banstead, Surrey, SM7 2NL
.
The Good Companions Healthcare Group

provider of 24hour Live in care
Good Companions provide 24 Hour Live In Care services throughout the country. With a network of Regional Managers, who are all registered nurses, we can ensure that a local high quality service is delivered in your...
Contact:
Live in and Respite care
.
back to directory of Dementia.