Somerset: Aids & equipment services
21 - 24 of 24 Aids & equipment services in Somerset.
Stannah Stairlifts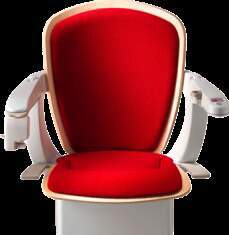 Stannah Lifts Ltd
What we offer you At Stannah, we don't just build quality stairlifts, we also aim to give you the best possible service every step of the way. Our sales and installation process Once you've decided that a st...
Contact:
Stannah Lifts Ltd, Watt Close, East Portway, Andover, Hampshire, SP10 3SD
.
Stiltz Limited


Stiltz Lifts UK
Stiltz Lifts is the sole supplier, manufacturer and installer of the Stiltz lift. We aim to help elderly people stay in their homes for longer with an affordable hassle-free alternative to a stairlift when the stairs get...
Contact:
Stiltz Lifts UK, Unit 21 Space Business Centre Molly Millars Lane, Wokingham, Berkshire, RG41 2PQ
.
Suttons Stairlifts


Suttons Stairlifts
We supply new and refurbished stair lifts as well as rental lifts for those who suffer temporary mobility problems.
Contact:
Suttons Stairlifts, 10 Board Cross, Board Cross, Shepton Mallet, Somerset, BA4 5DX
.
The Tinnitus Lady

The Tinnitus Lady Private Hearing Therapy service
I am a hearing therapist who has over 15 years of experience working for the NHS, as a Hearing Therapist. I am able to arrange for hearing tests to be carried out, and the results will allow me to bes...
Contact:
Hearing Therapy (Tinnitus) Private Practice., 23 Beatty Close, Ringwood, Hampshire, BH24 1XR
.
back to directory of Aids & equipment.