Cumbria: Home maintenance services
1 - 11 of 11 Home maintenance services in Cumbria.
Age UK Barrow and District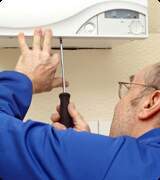 Handyperson service
Our handyman can do a wide range of everyday repairs and maintenance around your home. Our handyman is fully insured and CRB checked.
Contact:
Age UK Barrow and District, Lakeland House Abbey Road, Barrow-in-Furness, Cumbria, LA14 1XL
.
Age UK South Lakeland

Trusted Assessor
Our trained Trusted Assessors are here to give advice and guidance about minor aids and adaptations to help keep you safe within your home and environment. Our Trusted Assessor will: Complete a full assessment tailored ...
Contact:
Age UK South Lakeland, 17 Finkle Street, Kendal, Cumbria, LA9 4AB
.
Age UK West Cumbria

Equipment for Hire
Age UK West Cumbria provides a range of different disability and mobility equipment. We provide mobility aids, kitchen & bathroom aids as well as items to assist you with personal & home safety, fitness and leisu...
Contact:
Age UK West Cumbria, Bradbury Independent Living Centre , Oxford Street , Workington, Cumbria, C14 2AA
.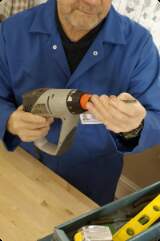 Handyperson service
Age UK West Cumbria provides advice and practical assistance to improve your safety in and around your home, to help you live independently. The Handyperson Service offers practical help and advice with small repairs an...
Contact:
Age UK West Cumbria, Old Customs House West Strand, Whitehaven, Cumbria, CA28 7LR
.
Allerdale Borough Council

Housing Improvement Grants
- Disabled Facilities Grant- Disability Relocation GrantUnfortunately, the budget for the following grants has been fully allocated for 2018/19 and we are unable to process any further applications at this time:- Discret...
Contact:
Allerdale Borough Council, Allerdale House, Workington, CA14 3YJ
.
B3P Services Ltd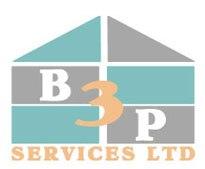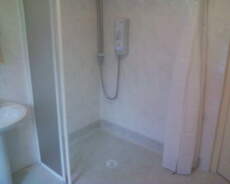 B3P Services Ltd
We provide a more comfortable and usable homes for the lesser able.
Contact:
Office, Nelson Street Works, Nelson Street, Accrington, Lancashire
.
Eden Healthcare
Invalifts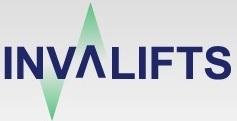 Lift Services
Invalifts offer platform, self supporting passenger lifts and stair platform lifts for internal and external use - and we'd love to help with your next project! We supply the shaft and we have amazingly s...
Contact:
Invalifts Ltd, 6 Falcon Park, Claymore, Tame Valley Ind. Est., Tamworth, Staffordshire, B77 5DQ
.
Supported Moves Ltd
Supported Moves
We offer assistance with every aspect of decluttering and moving, including sorting through contents of cupboards, closets, lofts and garages, disposing of contents, arranging valuations and sales, assistance with findin...
Contact:
Supported Moves, 56 Milbanke Avenue, Kirkham, Preston, Lancashire, PR4 2HJ
.
The Home Organiser
The Home Organiser
Provides practical hands-on support to sort through cupboards & drawers; guidance to decide what to keep and what can be let go without pressure and judgement; physically pack and take items to charity o...
Contact:
The Home Organiser, 1 Kew Grove, Thornton-Cleveleys, Lancashire, FY5 3NX
.
TrustMark

TrustMark
If you are a householder looking for a good quality firm to do work inside or outside your home, TrustMark will help with this difficult and often confusing task.
Contact:
TrustMark, Venture House, Downshire Way, Bracknell, Berkshire, RG12 1WA
.
back to directory of Home maintenance.