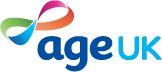 This factsheet highlights things to consider if you want to plan ahead and make financial and other arrangements for your funeral. It looks at options when deciding what type of funeral you want, ways to pay for a funeral, and information about organ donation. It may be helpful for people arranging a funeral.
If arranging a funeral in England while Covid-19 restrictions apply, you can find latest government guidance on gov.uk website. If arranging a funeral in Wales go to gov.wales website.
There is a form at the back of the factsheet to record your funeral arrangement preferences and other helpful information for family or friends.
The information in this factsheet is applicable to England and Wales. If you are in Scotland or Northern Ireland please contact Age Scotland or Age NI for their version of this factsheet. Contact details are at the back of this factsheet.