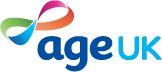 This factsheet contains information about Pension Credit, a means-tested benefit for people over State Pension age (currently 66). It gives information about the eligibility criteria for Pension Credit, how to make a claim, and what to do if you have a change of circumstance.
The information in this factsheet is correct for the period April 2021 to March 2022. Benefit rates are reviewed annually and take effect in April but rules and
figures can sometimes change during the year. It is applicable in England, Scotland and Wales only.