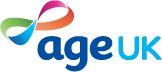 If you are a UK national over State Pension age who moved abroad, but are now considering moving back to live permanently in the UK, this factsheet explains more about some of things you need to consider.
It gives information about looking at your finances, including social security benefits, and housing, and looks at your eligibility for health and social care services.
This factsheet does not give information about immigration status or the position of asylum seekers. See the Useful organisations section for organisations that may be able to give specialist advice in these areas.