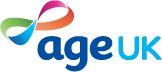 This factsheet explains what you should expect from staff planning for your discharge from hospital following NHS treatment in England. Your hospital stay should be no longer than medically necessary and you should be able to access ongoing care and support in the most appropriate place.
This factsheet is based on government guidance: Hospital discharge service: Policy and Operating Model. Staff must follow this guidance during the coronavirus pandemic and it is likely to be in place until at least 31 March 2021.
You may like to read other Age UK factsheets about care and support available from your local authority social services department, funding care at home and in a care home, and NHS Continuing Healthcare.