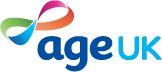 This factsheet explains what help is available if you are homeless or at risk of homelessness, for example because of a tenancy ending or relationship breakdown.
It looks at common causes of homelessness and what to do in each case, what to do if you urgently need a place to stay, and the criteria you must meet to get help from the local authority (council).
Information on how to join the waiting list for council and housing association housing in your area is in factsheet 8, Council and housing association housing. Information about private rented housing is in factsheet 63, Finding private rented accommodation.