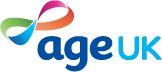 It's important that we feel safe in our homes, yet more
accidents happen at home than anywhere else. This leaflet
contains checklists that will help you identify and resolve any possible safety risks, and help prevent accidents.
Throughout this leaflet you will find suggestions for organisations that can give further information and advice about your options.