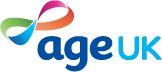 This factsheet covers the help you can get from the local authority to manage your daily tasks at home through the provision of specially designed equipment or home adaptations.
It should be read in conjunction with Age UK's other relevant factsheets and information guides including: Age UK's Factsheet 46, Paying for care and support at home; Age UK's Factsheet 41, Social care assessment, eligibility and care planning; and the Information Guide Adapting your home.
The information given in this factsheet is applicable in England. Different rules may apply in Wales, Northern Ireland and Scotland. Readers in these nations should contact their respective national Age UK organisation for information specific to where they live – see section 17 for details.