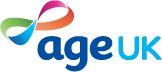 This factsheet explains treatment offered by the NHS,
including how to find an NHS dentist, charges for NHS
treatment, how receiving certain benefits or the NHS
low income scheme can help with NHS treatment
costs, and what you can do if dissatisfied with the care you receive. The factsheet also looks briefly at private dental treatment.
The information in this factsheet is correct for the period April 2021 to March 2022. Benefit rates are reviewed annually and take effect in April but rules and figures can sometimes change during the year.