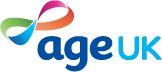 This factsheet provides information for people who are considering buying retirement housing. It covers management of retirement schemes, what services may be provided and what you will have to pay for. It briefly explains your rights and responsibilities and what further information you can find in your lease and the Purchaser's Information Pack (Leasehold Handbook).
General information about retirement housing and how to choose a suitable scheme can be found in Age UK's Factsheet 64, Retirement (sheltered) housing.
The information given in this factsheet is applicable in England and Wales.