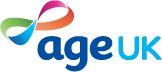 This factsheet provides:
Information about benefits for people under Pension Credit age (this is currently 62 ½ and will be 63 by April 2016);
Information about Universal Credit and how it will affect people claiming other benefits;
Disability and carer benefits;
How to make a claim.
The information in this factsheet is correct for the period April 2015 – March 2016. Most benefit rates and other figures are expected to increase again in April 2016 but rules and figures sometimes change during the year.