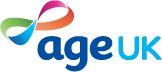 This factsheet looks at arrangements for other people to make decisions about your welfare and finances if you lack the capacity to make those decisions yourself. It covers changes brought in by the Mental Capacity Act 2005.
It includes information on how to plan for the future with a Lasting Power of Attorney. It also has information on the role of the Court of Protection, the Office of the Public Guardian, court appointed deputies, appointees, and the Independent Mental Capacity Advocate.
The factsheet also deals with arrangements for others to help with your finances while you are able to supervise them and make your own decisions.