This consultation tool informs managers and housing providers on how their residents value their home, the communal facilities, the services they receive and the lifestyle.
The card game involves the residents in small groups as well as individually, giving them the chance to discuss statements and agree on ratings, but also to respond privately. 20,000 residents have done the RCS.
NEW: A paper questionnaire is now available for those who do not wish to play the cards with their fellow residents.
Video
Downloads
Users' survey
In January 2015 EAC emailed a Survey-Monkey questionnaire to 360 users, of which 115 responded. Download survey results
An excellent illustrated account of the way the game works and how much residents enjoy it can be found in Inside Housing, June 2011, Need to Know, 'Play Your Cards Right.'
How does it work?
After you place your order we will send you an RCS pack tailored to the size of your scheme, with full instructions. Where possible, we will rely on the manager to help the residents organise the game.
After the game is completed the score sheets are posted back to us in our Freepost envelope.
Within 15 days we will email you your RCS Provider Report (pdf), which shows what the residents think about all aspects of living in their retirement scheme – everything from the availability of social events to the views from their windows! See SAMPLE report.
For multiple consultations, we will supply spreadsheets allowing detailed comparisons of all schemes.
Watch residents play the consultation game here. A limited number of this 10 minute DVD are available on request
Tried and Tested
Over the last four years over 16,000 residents of retirement housing have already played the Card Game and the information gathered has provided invaluable data on what works. By reducing the cost of the RCS, we aim to give all residents of housing for later life the chance to make their views matter.
What does it cost?
Thanks to generous sponsorship from Legal & General, we are now able to offer this consultation at a new low price which is related to the size of your scheme:[/vc_column_text][/vc_column_inner]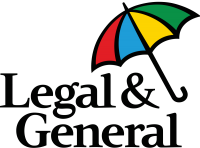 &nbsp
[/vc_row_inner][/vc_column][/vc_row]
Total number of properties
Under 30
30 to 44
45 to 59
60 to 99
100 +
Price excluding VAT
£35
£50
£65
£90
From £105
Total number of properties
Under 30
30 to 44
Price excluding VAT
£35
£50
Note: for an additional £5+VAT we will send you a bound copy of your RCS report.
What do you do next?
Just email us at housingawards@eac.org.uk or phone us on 020 7820 3755.
Alternatively, download our order form:
We may use the information you provide to contact you in relation to your enquiry. Read more about how your data is used in our privacy policy.
Housing Providers and Consultants
Use the RCS to get the basics out of the way, to focus your own surveys on specific issues.
Testimonial
We have very much used the consultation process to try and make improvements to our schemes and the results were invaluable (even though some of them made difficult reading) it gave us a really good baseline to work from. Kind regards – Tenant Participation Manager, Housing Management, xxx Council (10/08/2016)
Testimonial
Thank you for X Court's report, I am very impressed, we did the card game during coffee morning and it certainly brightened up the room that morning. Groups were mixed and the chatter and laughter was absolutely brilliant. Residents reminisced over some of the questions and some got into a debate. It was nice to hear everyone joining in together. So Thank you, all residents enjoyed. (15/10/2015)
Testimonial
"We're really pleased with the reports – they are simple to read and understand, and the benchmarking element is very useful. It was also useful to have details of numbers of participants.
I'm now arranging to meet with staff and feedback to residents – particularly where we had red scores (I liked the green / red element – really focuses attention on the key issues)."
Peter Huntbach
Older Peoples Housing Manager
Sheltered Services
Housing & Social Inclusion
Brighton & Hove City Council
Testimonial
We chose to use the EAC Card Game as the basis for our large scale tenant satisfaction survey in our very sheltered, sheltered, retirement housing because we wished to:
Minimise staffing resource requirements in the administration of the survey including survey development, collating responses and producing initial analysis of feedback.
Minimise staff influence on responses made by tenants to ensure integrity of information.
Demonstrate to stakeholders that we are responding to tenant feedback about the frequency of consultations and how these are conducted.
Ensure that the survey process is enjoyable as possible for older participants taking account of individual needs of our customers.
Maximise tenant participation and response rates.
Provide an opportunity to assess the appropriateness of the approach for future tenant satisfaction surveys.
Having individual court (scheme) reports has allowed us to easily share with tenants the feedback received and agree any actions we need to take to improve our services. Also by considering all the feedback received we have been able to identify a range of actions at a national level which we believe will lead to service improvement.
The feedback has also been extremely useful in assisting us when updating our self-assessment returns to the Care Inspectorate (the care services regulator in Scotland) and demonstrating to our funders our continued commitment to consultation and service improvement.
We are now consulting with tenant on using the EAC approach for future tenant large scale satisfaction surveys
Bob Pettitt
Head of Care and Support
Cairn Housing Association
Inverness