Published on Friday 26th of August 2016
Subscribers to HousingCare's Premium service now have the opportunity to create a profile page explaining who they are and showcasing their housing developments. The first to take advantage of this new feature are:
Similar pages are also offered to key trade organisations in the later life housing and care sectors, and are intended to introduce HousingCare's public users to their role in setting and enforcing standards and encouraging good practice.
These trade organisations' profile pages can be accessed easily by clicking the logos which appear, where appropriate, on HousingCare housing scheme or care home profile pages. Early examples of trade organisation pages are: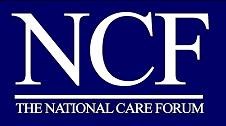 These pages illustrate how trade organisation logos appear on housing scheme and care home pages:
Click here to read more about HousingCare organisation profile pages
About HousingCare's Premium Service
All HousingCare Core services are free of charge. There is no cost to housing or care providers for appearing on the site.
Our HousingCare Plus service adds features to help providers promote and advertise their accommodation and related services.
Our HousingCare Premium service recognises that major providers look for consistency of branding, and offers bespoke attention to the how their facilities are presented and the relationship between HousingCare.org and their own websites.
Visit our HousingCare.org services page for more information about how our subscription services can help promote your brand and your accommodation to HousingCare's 4 million annual visitors.