Published on Monday 16th of November 2020
HousingCare.org is visited by around 17,000 people every day – over 4 million each year!

Most of these are thinking about moving home, and searching our retirement housing directory to see what's available in their area. Some look for new developments; many are interested in what is currently available. Advertising on HousingCare now rivals better known property portals for delivering customer leads for both rental and sales properties.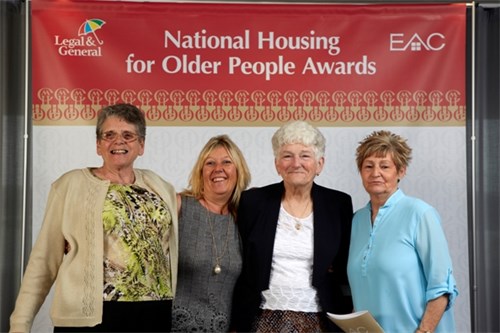 And our free offer comes completely without strings. A 3 month trial, during which we will work with you to ensure that the site delivers measurable results for you.
HousingCare's coverage of all forms of housing for older people is unrivalled, and includes profiles of 25,000 schemes and developments across the UK. From Retirement Villages to Almshouse Charities, traditional Local Authority sheltered schemes to state of the art Extra Care and Assisted Living developments. Properties for sale, shared ownership and rent. Whether you are launching a brand new development, or want to promote individual re-sales or re-lets, HousingCare reaches your potential customers.

HousingCare is run by EAC, an independent charity with a mission "to help older people reach informed decisions about meeting their housing and care needs and aspirations". Our subscribers help us to do this – which is why we work so hard to ensure that the site works well for them, without compromising our independence and impartiality.

For more detail on what HousingCare can offer you, take a look at our Marketing Subscription Flyer – but ignore the prices! We mean it – free for 3 months.  Or just talk to us . . 

John Galvin, Chief Executive, 020 7820 7867, john.galvin@eac.org.uk
Alex Billeter, Projects Manager, 020 7820 1820, alex.billeter@eac.org.uk
 
HousingCare subscribers include:
A2 Dominion
Abbeyfield
Anchor Hanover
Avantage / Your Housing
Eldon HA
Hawthorns Retirement Ltd
Housing 21
Girlings Retirement Rentals
Goldsborough
McCarthy & Stone
Oak Retirement
One Housing Care & Support
FirstPort Retirement Homesearch
Inspired Villages
Retirement Move
Retirement Security Ltd