West Sussex: Transport > Transport Services services
1 - 9 of 9 Transport Services services in West Sussex.
Age Concern Hassocks & District


Health & Wellbeing
Chiropody Chiropody appointments are available Monday to Friday with Paul, appointments cost £27 and can be booked in person or on the phone. Hearing aid maintenance Action for Deafness provide a free maintenance ...
Contact:
Age Concern Hassocks & District, The Pauline Thaw Centre, Dale Avenue, Hassocks, West Sussex, BN6 8LW
.
Age UK West Sussex Brighton &n Hove


Home from Hospital
Will you be going into hospital soon? Are you worried about being alone and coping when you return home? Do you have a friend or relative who is being discharged from hospital and will they be able to manage for those fi...
Contact:
Age UK West Sussex, Suite 2, First Floor, Anchor Springs, Littlehampton, West Sussex, BN17 6BP
.
British Red Cross Society

Transport support - West Sussex
We can offer you a driver with a vehicle providing door-to-door support. Besides transport, we can also provide an escort who, if necessary, will stay with you throughout your journey. The service aims to: ...
Contact:
Kent and Sussex, 25 Red Cross House College Road, Maidstone, Kent, ME15 6SX
.
Community Transport Sussex


COMMUNITY BUS
COMMUNITY BUS The community bus runs 5 days per week in Mid Sussex South. Mon, Wed & Fri: Burgess Hill & surrounding villages. Tue, Thurs: H-Heath and surrounding villages. For E-Grinstead and Henfield Please see...
Contact:
Community Transport Sussex, Wivelsden Farm North Common Road, Lewes, East Sussex, BN8 4EH
.
Compaid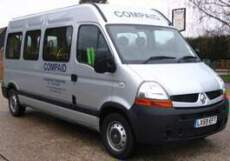 Compaid Accessible Transport
A fleet of adapted and wheelchair accessible minibuses operated by our team of dedicated and caring drivers, covers a wide area of Kent, Sussex, Surrey and Essex, although journeys much further afield can be arrang...
Contact:
Compaid Accessible Transport, Unit 1 Eastlands, Maidstone Road, Paddock Wood, Tonbridge, Kent, TN12 6BU
.
QEF Mobility Services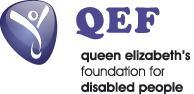 QEF Mobility Services
Driving Assessments As part of your specialist assessment, you will spend individual time with our qualified and experienced professionals, who will give you the opportunity to discuss your needs and aspirations. Y...
Contact:
Mobility Services, 1 Metcalfe Avenue, Carshalton, Surrey, SM5 4AW
.
Rotherfield St Martin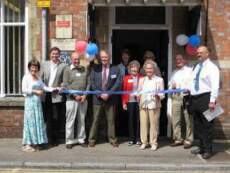 Rotherfield St Martin
Rotherfield St Martin is a Church-in-Community Project providing support and services to Senior Citizens in the Rotherfield area. Projects providing health related activities and supportive therapies, outings to pl...
Contact:
Rotherfield St Martin, The RSM Centre, Carisbrooke, New Road Entrance, Rotherfield, Crowborough, East Sussex, TN6 3LU
.
Royal Voluntary Service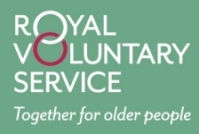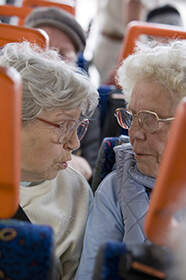 Community transport
Royal Voluntary Service Transport may be trips to and from hospital or to a GP appointment. Equally, these may be trips to the shops or into town, journeys that enrich lives and really add to the pleasure of day-to-day l...
Contact:
Coastal West Sussex, Chesham House Centre, 124 South Street, Lancing, West Sussex, BN15 8AJ
.
Vic Standing


Vic Standing , Personal Assistant/ Support Worker
Offer support,companionship and care for vulnerable adults suffering from age related illnesses/dementia etc..in order to promote independent living and give much needed respite for carers. Full personal care NOT offered...
Contact:
Personal Assistant/Support Worker for Vulnerable Adults, 2., HERNE DOWN, Crowborough, East Sussex, TN6 3BA
.
back to directory of Transport Services.