West Lothian: Transport > Transport Services services
1 - 4 of 4 Transport Services services in West Lothian.
British Red Cross Society

Transport support
We can offer you a driver with a vehicle providing door-to-door support. Besides transport, we can also provide an escort who, if necessary, will stay with you throughout your journey. The service aims to: ...
Contact:
East Scotland, 1b Inchmuir Road, Bathgate, West Lothian, EH48 2EP
.
CarePlus Scotland (Ltd)


Home care / Hospital at home
We provide both registered nursing and home care staff, for : All Personal care, Meals, accompanied outings, such as hospital, vets etc. Respite home care to relieve family support, ie holidays etc or day relief.&nb...
Contact:
Care at Home Services, 59 Bonnygate, Cupar, Fife, Cupar, Fife, KY15 4BY
.
Handicabs Lothian


Dial-A-Ride
When does it operate? The service operates seven days a week including evenings, subject to availability. How does it work? Once registered, you simply phone 0131 447 9949 for Edinburgh, Midlothian and East Lothi...
Contact:
Handicabs Lothian, 24/3a Dryden Road, Loanhead, Midlothian, EH20 9HX
.
QEF Mobility Services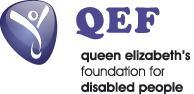 QEF Mobility Services
Driving Assessments As part of your specialist assessment, you will spend individual time with our qualified and experienced professionals, who will give you the opportunity to discuss your needs and aspirations. Y...
Contact:
Mobility Services, 1 Metcalfe Avenue, Carshalton, Surrey, SM5 4AW
.
back to directory of Transport Services.