Cambridgeshire: Safety & security > Safety & security services services
1 - 10 of 10 Safety & security services services in Cambridgeshire.
Care & Repair West Norfolk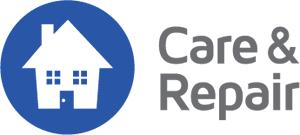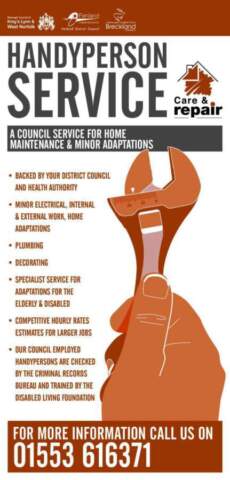 Careline Community Services
Provided by the Borough Council of King's Lynn and West Norfolk, Careline Community Service provides equipment to support the individual in their home and tailored to meet their needs. It can be as simple as the b...
Contact:
Careline Community Services, King's Court, Chapel Street, Kings Lynn, Norfolk, PE30 1EX
.
Carelink24


Carelink24
We are a national provider of Carelink alarms. We have a 24 hour response team on hand to help whenever you need it. We offer a range of price plans to our customers, all offered at very affordable prices. We think that...
Contact:
Carelink24, 136 - 140 Old Shoreham Road, Brighton, East Sussex, BN3 7BD
.
Centra Care & Support

Fenland Older People Outreach Service
Offer 1-1 support to the service user to achieve agreed outcomes. Income maximisation, physical and mental wellbeing support, reduce social isolation and housing related support.
Contact:
Fenland Older People Outreach Services, 23 Beacon House Hostmoor Avenue, March, Cambridgeshire, PE15 0AX
.
EAC


HOOP - Housing Options for Older People
'HOOP' is an online questionnaire designed to help older people think about their home, how well it works for them, how to tackle any problems and whether also to consider moving home. Work your way through the questio...
Contact:
EAC, 3rd Floor, 89 Albert Embankment, London, SE1 7TP
.
ParentMonitor


ParentMonitor
ParentMonitor is a system that alerts designated people if there are any issues - be it a fall in the home or a period of prolonged absence which is not normal to a regular routine. This vital information and alert can b...
Contact:
Parentmonitor, 20 Deacon Street, Leicester, Leicestershire, LE2 7EF
.
Radmiser Limited

Control of heating, lighting, power & sensors
Radmiser specialise in supplying heating and lighting systems that can be controlled and monitored either directly, remotely or both. Each room's temperature can be automatically changed according to occupancy/daily...
Contact:
Radmiser Limited, 57 Pine Avenue, Hastings, East Sussex, TN34 3PP
.
Sanctuary Home Care


East Cambridgeshire Older Persons Service
We'll help you to live independently for as long as possible by providing confidential, emotional, financial and practical support. Our fully trained, qualified and friendly staff will visit you in your home and pr...
Contact:
Sanctuary Home Care, 3rd Floor Millbrook House, Lode Close, Soham, Cambridgeshire, CB7 5WN
.
Secom Plc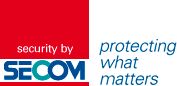 Telecare
Care Hub Is a digital telecare system which operates over the 3G cellular network, reporting with data communication capabilities. A multi-provisioned SIM card allows freedom of network connectivity, and as ...
Contact:
National Account Sales, 52 Secom House Godstone Road, Kenley, Surrey, CR8 5JF
.
The Cambridgeshire Police Shrievalty Trust


The Bobby Scheme
The Bobby Scheme secures homes of victims aged 60 and over, domestic abuse victims and people who feel at risk who are aged 65 and over or disabled residents. Our Bobbies not only fit security equipment to the homes of ...
Contact:
The CPS Trust, Yaxley Police Station, 1 Queen Street, Yaxley, Cambridgeshire, PE7 3JE
.
YESOK.uk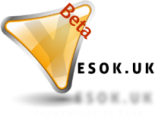 YESOK - Standard
The service pro-actively Texts a user, twice, morning and evening, and waits for response. If a réponse is logged from the question asked, "Are you okay?", then it is logged and no further is required. If no res...
Contact:
Pro-Active SMS Text & Alert
.
back to directory of Safety & security services.