Lancashire: Independent living > Foot/Nail services services
1 - 10 of 10 Foot/Nail services services in Lancashire.
Age Concern Central Lancashire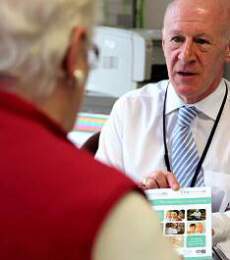 Nail Cutting
The Nail Cutting Service provides a basic toe nail cutting service for people who for whatever reason are unable to cut their toe nails for themselves. The service can also provide fingernail cutting at your&n...
Contact:
Age Concern Central Lancashire, Arkwright House, Stoneygate, Preston, Lancashire, PR1 3XT
.
Age UK Blackburn with Darwen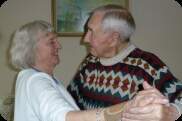 Nail Care service
Our friendly and welcoming service offers high quality nail and footcare helping to maintain mobility and independence. Try our nail care service to help you to stay comfortable on your feet.Our nail care service is...
Contact:
Age UK Blackburn with Darwen, 4 King Street, Blackburn, Lancashire, BB2 2DH
.
DPFootCare


Foot Health Practitioner
Provides foot health service to people who may find it difficult to look after their own feet
Contact:
Foot Health Practitioner, 8 Pendle Drive, Horwich, Bolton, Greater Manchester, BL6 7HP
.
Footcare and Reflexology Specialist


footcare and reflexology specialist
The service is foot care which means I cut toenails filing ingrowing toenail care removing of hard skin filing making the foot nice and smooth treating toe fungil making personal toe seperators and making of big toe reco...
Contact:
footcare and reflexology specialist, 54 The Strand, Fleetwood, Lancashire, FY7 8NR
.
Footcare Friend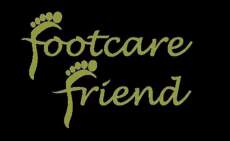 Footcare Friend - Mobile Foot Care Practitioner
As a Foot care Practitioner I will be able to provide routine foot care, we can arrange a simple nail cutting session, also I can assess and treat a wider range of conditions such as, verrucae, corns, call...
Contact:
Footcare Friend Ltd - Foot Care Practitioner, 16 St. Annes Crescent, Rossendale, Lancashire, BB4 9TL
.
FootCare Service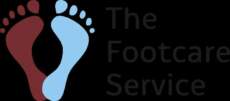 The FootCare Sterile Nail Cutting Service Staff Vaccinated
June 2021 We are recruiting email us your cv on info@thefootcareservice.co.uk Here at the Footcare Service, we have put all the relevant measures in place to protect our clients and staff during and beyond the Cov...
Contact:
FootCare Practitioners Sterile Toe Nail Cutting Service Dementia Friendly, North West & Cheshire East & West, COVID Prepared Team All Staff Tested Weekly and Vaccinated for Covid-19, North West & Cheshire, BB12 7NG
.
GY Nail Care Services

Nail Care Services
Provides a routine nail cutting and nail care service in and around the Lancaster and Morecambe District - Available at local community venues and home visits for anyone housebound
Contact:
Nail Cutting Services / Footcare, 70 Greaves Rd, Lancaster, LA1 4UR
.
Happy Feet Footcare


Footcare Service
Happy Feet Footcare is a mobile footcare clinic providing professional treatment in the comfort of your home. I can help with the following:- Corns Callus Cracked Heels Nai...
Contact:
Happy Feet Footcare, Cumberland Close, Darwen, Lancashire, BB3 2TR
.
Healthy Feet Mobile Clinic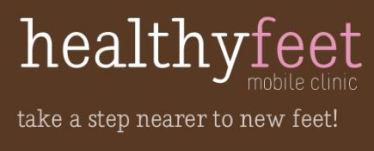 Healthy Feet Mobile Clinic
As a mobile service we come to your home and we treat common foot disorders such as removal of hard skin, corns, thickened nails, ingrown toenails etc.We also cut and file toe nails and fingernails. We allow generally 45...
Contact:
Healthy Feet Mobile Clinic, (Head Office), Hinckley/Nuneaton/Bury/Stourbridge/Chichester/Ross on Wye/ Cardiff/Hereford/Bolton/Sutton Coldfield, Leicestershire-Gloucs-Warwickshire-West Sussex-Her
.
SLM Care Services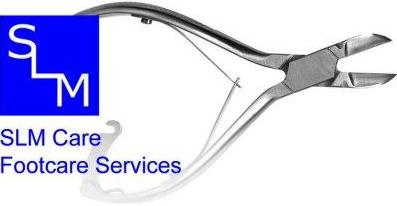 SLM Footcare Services
Basic Toenail and Fingernail cutting on a five week cycle in clients homes, care homes or any care setting
Contact:
SLM Care Services, 20 Church St, Colne, Lancashire, BB8 0LG
.
back to directory of Foot/Nail services.