Bedfordshire: Home help > Meals delivery services
1 - 4 of 4 Meals delivery services in Bedfordshire.
Apetito


apetito Hot Meal Delivery Service
We deliver meals to your door that are piping hot and ready to eat, 7 days a week, 365 days a year. Our drivers are fully DBS (Disclosure and Barring Service) checked, and will perform a safety and wellbeing check when t...
Contact:
apetito, Canal Road, Trowbridge, Wiltshire, BA14 8RJ
.
Bedford Borough Council


Meals at Home
We have a contract with Apetito to deliver hot meals to peoples homes across Bedfordshire, 365 days a year. We can also arrange to supply frozen meals if you prefer. Social workers can assess your eligibility to receive...
Contact:
Bedford Borough Council, Borough Hall, Cauldwell Street, Bedford, MK42 9AP
.
Prep Perfect

Prep Perfect Meal Delivery Service
Customers can choose from the following options: Pre-Built Meal Plans Building their own meal plan from the dishes on our gourmet menu Building each individual meal using our custom meal builder We can a...
Contact:
Prep Perfect, 34 High View Close, Leicester Food Park, Leicester, Leicestershire, LE4 9LJ
.
Wiltshire Farm Foods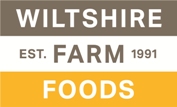 Wiltshire Farm Foods - Frozen Food Home Delivery
We offer a no obligation, free delivery service of a range of 260 complete meals and desserts.
Contact:
Beds, Bucks, Greater London and Herts, 2, The Ploughing Barns, Soulbury Road, Stewkley, Beds, LU70DH
.
back to directory of Meals delivery.