Scottish Borders: Socialising > Companionship /befriending services
1 - 12 of 12 Companionship /befriending services in Scottish Borders.
Age UK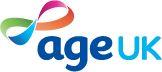 Call in Time- Telephone Friendship Service
Call in Time aims to reduce loneliness and social isolation in older people by providing them with regular telephone chats.
Contact:
Call in Time Telephone Friendship Service, Tavis House 1-6 Tavistock Square, London, WC1H 9NA
.
CHIT-CHAT

chit-chat
We are a new and exciting non-profit organisation with a simple mission: connecting the nation through conversation. In these uncertain times and beyond, we want to be the go-to place for a chat and bring people together...
Contact:
N/A
.
Contact the Elderly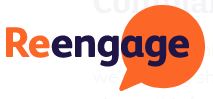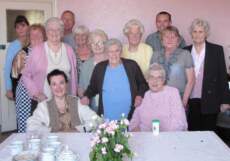 Sunday afternoon outings
Contact the Elderly is the only national charity solely dedicated to tackling loneliness and social isolation among older people. Supported by a network of volunteers, the charity organises monthly Sunday afternoon tea p...
Contact:
Contact the Elderly, 2 Grosvenor Gardens, London, SW1W 0DH
.
Cura HQ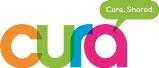 Cura
Cura is a free to use website that allows you to create a secure community, to which you invite the people around you who want to help, friends, family, neighbours etc... You then upload the tasks you need help with and...
Contact:
cura hq ltd
.
Elder

elder
Elder helps people stay safe and comfortable at home by assisting with daily activities of living via personal care, dementia care and part-time, full-time or live-in care.
Contact:
Elder, 1st floor, 230 City Road, London, London, Greater London, EC1V 2TT
.
Home Help Companions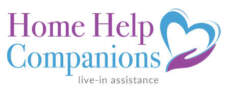 Home Help Companions
Home Help Companions is a unique introduction agency for elderly people and truly lovely live-in Home Help Companions. Companions must have proven experience, skills, qualifications, DBS checks and excellent references....
Contact:
Home Help Companions and Carers
.
Independent Age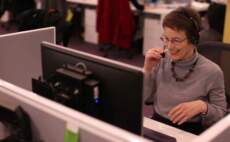 Advice line
We give free, confidential advice over the telephone for older people, their families and carers on issues such as getting help at home, adaptations, care assessments, paying for care, staying in touch with other pe...
Contact:
Independent Age, 18 Avonmore Road, London, W14 8RR
.

Receive regular phone calls or visits
A friendly voice to talk to Good company and conversation is enjoyable and important for our wellbeing. It can be hard staying in contact with people as time goes by, especially if you've lost touch with clos...
Contact:
Independent Age, 18 Avonmore Road, London, W14 8RR
.
Lightshare Homeshare Services


Lightshare Homeshare Services
Lightshare is a Homeshare provider that specialises in matching Householders who need support at home with live in Homesharers. Householders are usually older individuals, older couples or adults with a disability ...
Contact:
Lightshare Homeshare Services, 86- 90 Paul Street, London, EC2A 4NE
.
Royal Voluntary Service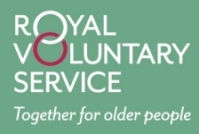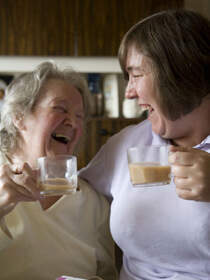 Good Neighbours
No two Good Neighbours services are identical but the intention is broadly similar in every case. Namely, to offer the practical help that can make all the difference to older people - whether it's collecting a pension o...
Contact:
Scottish Borders
.
The Silver Line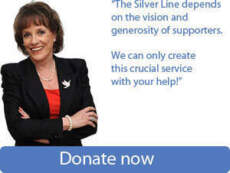 The Silver Line
The Silver Line – Our Mission Statement The Silver Line Helpline provides three functions to support older people: a sign-posting service to link them into the many, varied services that exist around the coun...
Contact:
The Silver Line, 42 Wigmore Street, London, W1U 2RY
.
University of the Third Age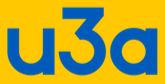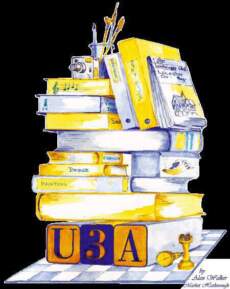 U3A - The University Of The Third Age
The Third Age Trust is the national representative body for the Universities of Third Age (U3As) in the UK. U3As are self-help, self-managed lifelong learning co-operatives for older people no longer in full t...
Contact:
The Third Age Trust, The Old Municipal Buildings, 19 East Street, Bromley, Kent, BR1 1QE
.
back to directory of Companionship /befriending.