Greater Manchester: Home maintenance > Safety & security services
1 - 6 of 6 Safety & security services in Greater Manchester.
Age UK Tameside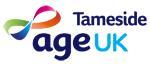 Community Support Service
One of our team will complete an assessment with you or your loved one at home to see what support you need and how we can help. Our aim is to support you to live well and thrive. Who can access Community Support?...
Contact:
Age UK Tameside, 131 Katherine Street, Ashton-under-Lyne, Lancashire, OL6 7AW
.
Manchester City Council


Home Fire Risk Assessment
The aim of the Home Fire Risk Assessment is to: Identify and make you aware of the potential fire risks in your home Make sure you know what to do in order to reduce or prevent these risks Help you p...
Contact:
Greater Manchester Fire and Rescue Service, 146 Bolton Road, Swinton, Manchester, M27 8US
.

Home Improvements Assistance Scheme
We can give you expert advice, or help arrange an affordable loan to carry out essential repairs, improve your home, or put in new facilities, especially if you are over 60. It's called the 'Home Improve Assistance'...
Contact:
Health and Social Care, Town Hall, Albert Square, Manchester, M60 2LA
.
Oldham Metropolitan Borough Council

Aids and adaptations
The Aids an Adaptations Team arrange adaption work for council housing and privately owned propertiers to allow people to stay independent and remain in their own homes.
Contact:
Health and Social Care, The Link Centre, 140 Union Street, Oldham, Greater Manchester, OL1 1DZ
.
Radmiser Limited

Control of heating, lighting, power & sensors
Radmiser specialise in supplying heating and lighting systems that can be controlled and monitored either directly, remotely or both. Each room's temperature can be automatically changed according to occupancy/daily...
Contact:
Radmiser Limited, 57 Pine Avenue, Hastings, East Sussex, TN34 3PP
.
Wigan Council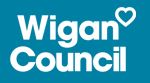 Equipment to help people with a sensory loss
As part of a Sensory Assessment, we can provide advice about suitable equipment to help with your sensory loss. Some items, which are in common use, can be obtained from the Sensory Team. In its simplest form,...
Contact:
Wigan Council Sensory Team, Disability Resource Centre, Hamilton Square, Wigan, Greater Manchester, WN5 9RX
.
back to directory of Safety & security.