Scarborough: Home maintenance > Handyperson /odd jobs services
1 - 1 of 1 Handyperson /odd jobs services in Scarborough.
Scarborough Borough Council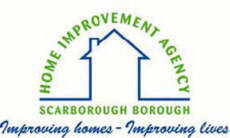 Handyperson and minor adaptations service
It helps older and disabled people to maintain their independence in their chosen home.Disabled facilities grantsDisabled facilities grants help disabled and elderly people to live more comfortably and independently in t...
Contact:
White Rose Home Improvement Agency, Town Hall, St Nicholas Street, Scarborough, North Yorkshire, YO11 2HG
.
back to directory of Handyperson /odd jobs.