Handyperson and minor adaptations service
Adaptations to help you maintain your independence at home
What does it do?
It helps older and disabled people to maintain their independence in their chosen home.

Disabled facilities grants

Disabled facilities grants help disabled and elderly people to live more comfortably and independently in their own homes.

A disabled facilities grant can be used to:
make it easier for you to get in and out of your home
make access to your living room, bedroom, kitchen or bathroom easier
provide suitable bathroom, sleeping and kitchen facilities that meet your needs
adapt heating and lighting controls for ease of use
provide you with adequate heating to meet you medical condition
make your home safer
Assessing your needs

North Yorkshire County Council will visit your home to assess your needs. Depending on the outcome, a referral may be made to the Home Improvement Agency and we will then assess the work, obtain quotations, approve grant applications and oversee the adaptation process.

Means-tested grants of up to £30,000 are available to home owners and tenants to enable the recommended adaptations to take place.If you fail to qualify, we can still support you through the adaptation process.Apply for a grant, call us on 01723 232323.

Wellbeing service

This service looks at all aspects of home safety advice and support. A free home safety check is carried out in your home, giving general home safety advice and offering practical advice and solutions to:
reduce the risk of trips and falls
improve the security of your home
improve fire safety
improve energy efficiency and reduce fuel bills
other housing related support
To apply: call the Agency on 01723 383635 and ask to speak to a wellbeing officer.

Handyperson and minor adaptations service

This service helps older, disabled and vulnerable people with small jobs and minor adaptations around the home.

For example we can:
Change light bulbs
Put up shelves/erect flat pack furniture
Secure loose carpets or rugs around the home (but not fit carpet)
Fit replacement door/window locks
Supply and fit Key safes
Fit plastic and metal grab rails
Fit mop stick handrails
Fit external handrails
These are only a few examples of how we can help, no matter the work you need, always feel free to ask. If we cannot help we may be able to suggest someone who can.
Unfortunately, we are unable to do:
Any gas works
Any electrical work
Any jobs at height
Gardening services

We also run a gardening list in conjunction with local gardeners. If you are looking for help with your garden, please visit our gardening services page at https://www.scarborough.gov.uk/node/450
Who it is for?
For older people who live in the Borough of Scarborough and Ryedale District
Where it is available?
Local service (Ryedale, Scarborough).
What it costs:
For small repairs work a charge of £15 per hour (inc VAT) is made, plus the cost of any materials purchased by the handyperson on your behalf. Please note that the majority of minor adaptations will be provided and installed free of charge.
How to access or apply for it:
Via our contact details above; however please note that we can only proceed with a major adaptation once a recommendation has been received from NYCC Health & Adult Services who can be contacted directly on 0845 034 9494.
Classification(s):
Info last updated:
01/04/2021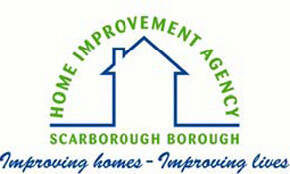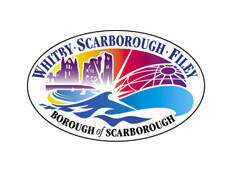 Provider

Town Hall, St Nicholas Street, Scarborough, North Yorkshire, YO11 2HG