West Yorkshire: Home maintenance > Decluttering services
1 - 4 of 4 Decluttering services in West Yorkshire.
A Tidy Mind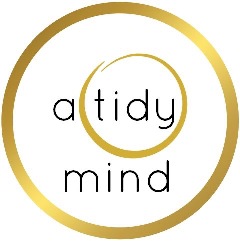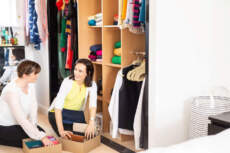 Home Decluttering and organising
I help people declutter and organise their homes but am also trained in mental health so provide emotional support too. I do not put pressure on clients. I help them make their own decisions and I can donate any unwanted...
Contact:
A Tidy Mind, 7 Newby Close, Menston, Menston Ilkley, West Yorkshire, ls29 6t
.
Extra Help

Extra Help Leeds North
At Extra Help Leeds North, my aim is to improve the service within the diverse Leeds North community; enabling elderly people to remain independent in their own homes by supporting them with housekeeping and shopping ass...
Contact:
Extra Help, Leeds North, 8 Lawson Court, Farsley, Pudsey, West Yorkshire, LS28 5GS
.
Simply Organised
Professional decluttering and organising
I am Kelly, a Professional Organiser covering Yorkshire and Derbyshire Moving Hove Declutter with Kelly will take the stress and hard work out of moving. If you are moving house or planning to then I can help you to r...
Contact:
Declutter with Kelly, Ford Road, Sheffield, South Yorkshire, S21 5RE
.
Yorkshire Move Manager Ltd

The Yorkshire Move Manager Ltd
Moving home in later life can be overwhelming - just the thought of arranging all the necessary tasks, finding a new home, sorting, packing and unpacking can be enough to prevent you taking the next step. We are here to ...
Contact:
Yorkshire Move Manager Ltd, Gate House, Wennington Road, Low Bentham, North Yorkshire, LA2 7DD
.
back to directory of Decluttering.