Telecare
What does it do?
We provide 24 hour support to vulnerable people and their carers, so that they can live independently at home. We enable them to call for help and assistance using various sensors and alarms. There is also a home safety package available to Essex residents for a free 12 week trial.
There are many different telecare devices which automatically alert the monitoring centre or your chosen carer, should
you need assistance. The systems can:
Raise an alarm in case of a fall
Raise alerts for floods, smoke, carbon monoxide - also available to those with hearing impairments
Monitor medication usage
Monitor medical conditions
Help deter bogus callers - a button can be used to call assistance or help you confirm the caller's identity with the monitoring centre.
Telecare also offers
Big button telephones - ideal for people with poor sight, hearing difficulties or limited dexterity
Safe socket - ensures that alarm calls are raised, even when the telephone line is already being used
Clock calendar – useful when you need to be reminded of the time, day and date
Base unit - a wireless unit connects the sensors in your home to the
monitoring centre which comes with a wireless pendant as standard.
Carers and family members can feel confident about being alerted in an emergency. You can see this equipment in action by visiting an Independent Living Centre.
Contact Telecare to find out more.
Who it is for?
Adults and children with physical and/or sensory impairments
Where it is available?
Local service (Epping Forest, Harlow, Maldon, Tendring, Uttlesford, Basildon, Braintree, Brentwood, Castle point, Chelmsford, Colchester, Rochford).
What it costs:
Please contact the organisation for more details

How to access or apply for it:
Catalyst House
1 Newcomen Way
Severalls Business Park
Colchester
Essex CO4 9YL

Opening hours
Monday - Thursday (9.30am - 4.00pm)
Friday (9.30am - 3.30pm)
Sat - Sun (Closed)
Classification(s):
Info last updated:
12/05/2015

Provider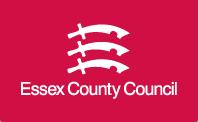 Catalyst House, 1 Newcomen Way, Severalls Business Park, Colchester, Essex, CO4 9YL