Carers Information and Services
Carers support services in Bolton
What does it do?
Information and Advice
If you are looking after someone and need advice and information, Bolton Carers Support provides a dedicated service for carers. You can contact their helpline and 'listening ear' service and also request a copy of their regular newsletter; 'Carers Contact' by telephoning 01204 363056. You can click onto the Bolton Carers Support website listed under the Links tab on this page: there you will find more information, including useful factsheets you can view or download on topics of importance to local carers. Bolton Carers Support will also signpost you to other sources of help for carers, eg other local groups. Carers Direct is a national information portal for carers run by the NHS - see the Links tab. For information about social care support, please see the heading 'Assessing your needs' under Links - this takes you to the webpage giving the contacts for Adult Social Care for enquiries and assessment.

Carers' Assessments
If you are looking after someone and would like to see if you can receive help in your caring role then you can ask for a Carers' Assessment. A good explanation of carers' assessments is given in the link to the Carers' Direct webpage on this topic - see the Links tab on this page.
Who it is for?
Are you looking after someone?
At the time of the 2011 Census there were 30,649 people in Bolton who said they had caring responsibilities. This is an increase of more than 2,000 on the previous 2001 Census figures, and the number of carers is expected to increase further in future years as the number of older and disabled people increases.
Carers look after family, partners or friends in need of help because they are ill, frail or have a disability. The care they provide is unpaid. The contribution of unpaid carers to care in the community is enormous, and it is important that information about services and support available is available for them. It is also vital that the needs of carers are understood and that their voices and concerns can influence local services and plans.
Where it is available?
Local service (Bolton).
What it costs:
A carers' assessment is free.
How to access or apply for it:
PLease contact on the numbers above.
Useful Download(s):
Classification(s):
Info last updated:
14/04/2014
Provider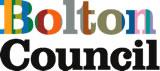 Older People's Help Desk, Town Hall, Victoria Square, Bolton, Greater Manchester, BL1 1RU