The Eric Liddell Centre
Day centre services for older people in Edinburgh
What does it do?
The Eric Liddell Centre has developed a range of services to meet the needs identified in the local and wider Edinburgh community, as a result of research and consultation with partner organizations as well as individuals in the local population.

Daycare

A dedicated team of highly qualified staff and experienced and skilled volunteers provide person centred day care service to people with a diagnosis of dementia.

The service is registered with the Care Inspectorate since 2007 and was last inspected in June 2016.

Befriending

The Befriending service offers one to one support and aims to remove or lessen isolation experienced by carers and promote development of self confidence and self esteem.

Carers are matched up with volunteer befrienders who usually meet up once a week for a minimum of one hour.

What they do in that time depends on what the carer needs from the relationship, so this may involve joining in sports activities, going to an evening class, cinema or just sitting having a chat. Volunteers are trained and can offer support to carers during difficult times.

Caring Soles – Personal Foot Care Service

Caring Soles Footcare is a low cost volunteer-led service that specialises in toenail cutting and general healthy footcare maintenance. Keeping toenails trimmed regularly is important for good health and wellbeing, especially amongst older people. Good footcare supports better ease for being physically active and comfortable on your feet. If you struggle with your personal foot care, this service is for you.

We can do I.T. too

Everyone using our service can engage with IPads at some level be flexible and keep smiling!

An IPad can be a flexible tool that can be used either as an activity or as part of other activities such as, art, music, languages and word games, quizzes, skype, email and photography.

Involvement in a group gives structure to a day or a week and is a valuable opportunity to interact with each other and can be an important avenue for sharing information.

Reminiscence is an established technique it involves the discussion of past activities events and experiences. Objects photographs and music are often used to encourage people with dementia to talk about their past. Using IPad and the Internet are very useful for reminiscence because the sessions are tailored to each individual and allows for a variety of prompts including text, sound, image and video.
Who it is for?
The Eric Liddell Centre in Edinburgh is dedicated to inspiring, empowering, and supporting people of all ages, cultures and abilities, as an expression of compassionate social values.
How to access or apply for it:
Contact us using the details above or visit us at The Eric Liddell Centre, 15 Morningside Road, Edinburgh, EH10 4DP
Classification(s):
Info last updated:
13/05/2019
Provider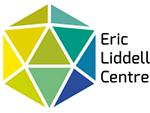 The Eric Liddell Centre, 15 Morningside Road, Edinburgh, EH10 4DP