Taking Care: Home services
1 - 1 of 1 Home services, provided by Taking Care.

Taking Care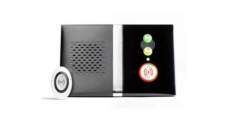 Personal Alarm Services
Users have 24/7 telecare support at the press of a button on their pendant alarm. If the users need assistance, suffer a fall or have some other kind of medical emergency, the response centre will assess the situation an...
Contact:
PPP Taking Care, , 5 Old Broad Street, London, EC2N 1AD
.
back to directory of home care service providers in the UK.