Norfolk: Transport > Transport Services services
1 - 3 of 3 Transport Services services in Norfolk.
British Red Cross Society

Transport support
We can offer you a driver with a vehicle providing door-to-door support. Besides transport, we can also provide an escort who, if necessary, will stay with you throughout your journey. The service aims to: ...
Contact:
Cambridgeshire, Norfolk and Suffolk, 511c Coldhams Lane, Cambridge, Cambridgeshire, CB1 3JS
.
QEF Mobility Services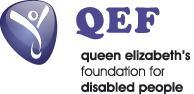 QEF Mobility Services
Driving Assessments As part of your specialist assessment, you will spend individual time with our qualified and experienced professionals, who will give you the opportunity to discuss your needs and aspirations. Y...
Contact:
Mobility Services, 1 Metcalfe Avenue, Carshalton, Surrey, SM5 4AW
.
Royal Voluntary Service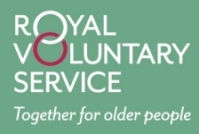 Community transport
Royal Voluntary Service Transport may be trips to and from hospital or to a GP appointment. Equally, these may be trips to the shops or into town, journeys that enrich lives and really add to the pleasure of day-to-day l...
Contact:
Norfolk
.
back to directory of Transport Services.