Denbighshire: Transport > Transport Services services
1 - 3 of 3 Transport Services services in Denbighshire.
British Red Cross Society

Transport support
We can offer you a driver with a vehicle providing door-to-door support. Besides transport, we can also provide an escort who, if necessary, will stay with you throughout your journey. The service aims to: ...
Contact:
Wales, 9 Village Way, Tongwynlais, Cardiff, South Glamorgan, CF15 7NE
.
Duggan & Robinson Independence


Pick up or Deliver
It gives the client peace of mind that things they require will be taken care of and delivered to them. In addition to this if they need to go somewhere, to either see a relative, friend, go to a social event, or j...
Contact:
Duggan & Robinson Independence, 10 Chevrons Road, Shotton, Flintshire, CH5 1LH
.
QEF Mobility Services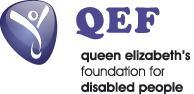 QEF Mobility Services
Driving Assessments As part of your specialist assessment, you will spend individual time with our qualified and experienced professionals, who will give you the opportunity to discuss your needs and aspirations. Y...
Contact:
Mobility Services, 1 Metcalfe Avenue, Carshalton, Surrey, SM5 4AW
.
back to directory of Transport Services.