Essex: Home maintenance > Home improvement agencies services
Home Improvement Agencies (HIAs) and Care and Repair help elderly people, disabled and other vulnerable people make adaptations to the homes they own. They are supported by Government and local authorities, and are non for profit organisations. A Home Improvement Agency will give information, advice and support to older homeowners who need repairs or improvements to their homes, or the assistance of a handyperson for decorating of gardening. The HIA will assess an elderly home owner's needs and advise on practical, financial and legal matters related to adapting the home, repairing or insulating it. The main purpose of Home Improvement and Care and Repair agencies is to help elderly people continue to live as independently as possible.
Read more about home improvement agencies
1 - 3 of 3 Home improvement agencies services in Essex.
DG Accessible Designs

Home Improvement Agency
Free AdviceWe offer a simplified approach to help and guide you through the entire process; so that you know what can be achieved and what to expect.Access to FundingWe will help you from the start, handling all paper wo...
Contact:
DG Accessible Designs, 8 Byford Court, Crockatt Road, Hadleigh, IP7 6RD
.
Epping Forest District Council

Home Improvement Agency Service
C.A.R.E. (Caring and Repairing in Epping Forest) is a Home Improvement Agency managed and run by Epping Forest District Council. Home Improvement Agencies help older homeowners and private tenants remain at home in great...
Contact:
Caring and Repairing in Epping Forest (CARE), Housing Directorate, Epping Forest District Council, Civic Offices, 323 High Street, Epping, Essex, CM16 4BZ
.
The Papworth Trust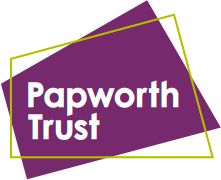 Information
How we can help Papworth Trust provides free independent advice, information and practical support on housing, disability issues, care, and finances. We carry out free home visits for older and disabled people and their...
Contact:
South West Essex Centre, 3rd Floor, Town Hall, Ingrave Road, Brentwood, Essex, CM15 8AY
.
back to directory of Home improvement agencies.