Enfield: Home maintenance > Home improvement agencies services
Home Improvement Agencies (HIAs) and Care and Repair help elderly people, disabled and other vulnerable people make adaptations to the homes they own. They are supported by Government and local authorities, and are non for profit organisations. A Home Improvement Agency will give information, advice and support to older homeowners who need repairs or improvements to their homes, or the assistance of a handyperson for decorating of gardening. The HIA will assess an elderly home owner's needs and advise on practical, financial and legal matters related to adapting the home, repairing or insulating it. The main purpose of Home Improvement and Care and Repair agencies is to help elderly people continue to live as independently as possible.
Read more about home improvement agencies
1 - 2 of 2 Home improvement agencies services in Enfield.
London Borough of Enfield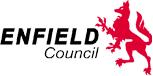 Home Improvement Agency Service
We can help you organise adaptations and/or repairs to your home without the headache of arranging building works.How does the scheme work? You may have contacted us direct or we may have received a request for exampl...
Contact:
Enfield Care and Repair, P O Box 59, Civic Centre, Silver Street, Enfield, London, EN1 3XL
.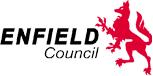 Home Improvement Grants
Disabled Facilities Grant for private homes Disabled Facilities Grants are available to help you pay for work to make changes in your home, so you can carry on living independently for as long as possible. The first st...
Contact:
Housing, P O Box 59, Civic Centre, Silver Street, Enfield, London, EN1 3XL
.
back to directory of Home improvement agencies.