Home Improvement Agency Service
What does it do?
We can help you organise adaptations and/or repairs to your home without the headache of arranging building works.
How does the scheme work?

You may have contacted us direct or we may have received a request for example from an Occupational Therapist or Grant Officer to assist you.
We start by visiting you at home, with no obligation to you.
We inspect your house and discuss with you the work that could be carried out.
We check you are receiving all the benefits you are entitled to and help you apply for those you are not receiving.
We will then advise you on the help that is available from us.
It is then your decision whether you wish to have all or some of the work carried out and if you require our assistance.
If you do decide to go ahead, we will:
Prepare plans and specifications of work relating to the jobs you require.
Liase with your Occupational Therapist when designing adaptations for you.
Help you to get quotations from reliable contractors.
Help you apply for any financial assistance you are eligible for.
Supervise the work all the way through until it is completed to your satisfaction.
If your home is too big or unsuitable for adaptation
We can tell you about a range of housing options and give practical help if you decide to move to a new home. See separate information about our Housing Option Service.
Who it is for?
Vulnerable older people and adults or children with disabilities living in privately owned or rented homes.
Where it is available?
Local service (Enfield).
What it costs:
The initial assessment visit is free. There is no means test or upper savings limit applied to receive information, support or advice from us.
We currently charge a fee for any works we organise or supervise at your home.
For all other services, the Agency currently charges a fee of 10% based on the total cost of the works to be carried out.
Where the work carried out is paid for by a Council grant then the fees are normally met by the grant. Therefore, most people will get the work done free without paying a fee.
The client is asked to sign a contract 'Care & Repair agreement' which outlines the service we will provide and the charges.
There may be a variety of funding available to our clients, and we can help them explore the possibilities. For example:
Small Works grants
Disabled Facilities grants
Equity release
House Proud loans
Charitable assistance
Insurance claims
Classification(s):
Info last updated:
30/03/2021
Provider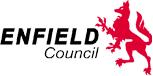 P O Box 59, Civic Centre, Silver Street, Enfield, London, EN1 3XL