Bedfordshire: Home help > Prescriptions delivery services services
1 - 5 of 5 Prescriptions delivery services services in Bedfordshire.
Availl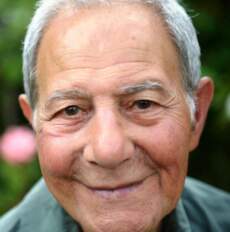 AVAILL
We provide carers, support workers and housekeepers to help people at home. We are an award-winning care agency that provide a high standard of care. Our trained carers and support workers help with personal ...
Contact:
CARE AGENCY, BOUNDARY HOUSE, CRICKET FIELD ROAD, UXBRIDGE, MIDDLESEX, UB81QG
.
British Red Cross Society

Support at home
How do we help people? The support offered by our volunteers can smooth the process of settling back into a normal routine and enable people to regain their confidence and independence. The service includes: rebuild...
Contact:
Bedfordshire, Hertfordshire and Essex, Baker Street, Hertford, Hertfordshire, SG13 7HT
.
Extra Help


Extra Help
Extra-Help will provide you with a reference-checked and personally interviewed cleaner/home helper who will clean and tidy your house to your exact specifications, only using your own cleaning products to prevent any cr...
Contact:
Extra Help Stevenage, 2 The Harriers, Sandy, Bedfordshire, SG19 2TF
.
Lee Crane Domestic Support


Lee Crane Domestic Support
I am available to provide cleaning services , prescription pick ups , shopping trips and grass cutting
Contact:
Domestic Support, 61 Trinity Road, Hitchin, Hertfordshire, SG5 4EQ
.
Radis Community Care


Radis Community Care
Our clients vary from the frail elderly to the young physically disabled and also include people who require respite care, palliative care and others who may be recovering from an illness or operation. Our Care Staff ca...
Contact:
Radis Community Care, Office B11/B12, Safestore Business Centre, Kempston, Bedford, MK42 9QZ
.
back to directory of Prescriptions delivery services.